Great place to watch nature in fullest. The view from the top will amaze you. it was a memorable experience for the group. just the trek was tiring but it was worth it. there were small streams and waterfall allover and a perfect place to enjoy with my friends. also, a night stay was very refreshing away from the city. do this trek i am sure you will all love it like i did.
Thrilled experience...one of the best treks...forest trek..catherine water falls...waterfall trek is the best where you trek upstream in hip deep water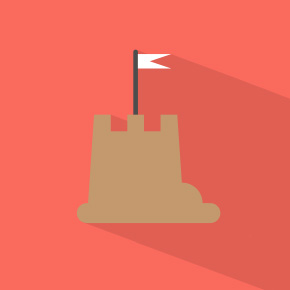 Story by
Dinesh Mukhopadhyay
The Kotagiri Trek by Thrillophilia had everything that I wanted from a trek. You can see the thrillophilia reviews about this trek and they were all true. As a solo traveller who thrives on budget tours and tries to enjoy different places as much as possible, this trek to Kotagiri was a major tick on my bucket list. From adventurous forest trails to walking alongside ice-cold river paths, it is safe to say that not just me, but everyone in the trekking group enjoyed this trek a lot. The support staff, guide and even the whole process (from the booking to the post-trek service) was an organised one, thanks Thrillophilia. The most enjoyable experience for me was sleeping in the cosy tents on the sleeping beds and gorging on the yummy food. With this trekking tour by Thrillophilia, they have surely gained a permanent customer who is going to keep coming back to them to go for more such exciting and adventurous tours.
Story by
Brajesh Deshpande
My wife and I love to go on different treks whenever we get the time. This time, we were looking to go on a trek somewhere near home. Thanks to Thrillophilia, we found out about the Kotagiri Trek, which seemed perfect to us. With over 20 percent discount and such affordable rates, the trek also included accommodation, food and a guide. This was nothing short of a sweet deal for us! Soon after we decided to do the booking, we were surprised to find out how easy and smooth the entire process actually was. Everything, right from the booking procedure, to the mode of payment was easy and without any issues. Thrillophilia even made sure that we were taken care of during the Kotagiri trek in Ooty, which not many people look after. It is due to them that not only we could enjoy such an amazing trek, but also capture the sights of such beautiful waterfalls and tea estates, that too near our home.
The trek was very well organized and laid out. Right from pick up, stay location, facilities, food, hygiene, tent quality, the trek itself.. and most importantly the trek lead- who was the essence of the trek. Poola not only made sure that we broke the ice quite quickly, but also took personal care of each and every participant. Highly recommended!
I was looking for an adventure place where I enjoy with my family so my colleague suggest me to visit Kotagiri trek which was very popular and this trek was awesome we do many activities there and saw mesmerizing waterfall and sunset point . This trek give me life time experience. HIGHLY RECOMMANDED
This weekend was amazing I booked Kotagiri trek for my family to spend some time with them, this place is for all age group the view from the top is superb, we take many photograph especially at the time of sunset, the guide was knowledgeable , the food quality was good. MUST VISIT
I was very excited to do this Kotagiri trek so I book this trek in advance from Thrillophilia and we all friends enjoy very much by doing trekking and see beautiful things there nilgiri valley was my favorite. I wish to visit this place again. Must doing activity and try to go with bigger groups.
I reached here with the group of 15 friends to do trekking and enjoy together, instructor was professional and polite, the food was yummy and we take many pictures for fb and instagram this was one of the best holiday.
This was the best trek I ever had in my life, extremely joyful with everything was so managed, especially the food, that was up to the mark and the guide showed us the hidden places too. Recommended.