Story by
Darshan Bharadwaj
We Traveled in end october with bunch of Friends. Everyone at the camp site were very helpful and organized all aspects of the trip. There were no surprise chargers and everything went like clock work. The trek itself was beautiful with stunning views at every turn. The guide we had was professional helpful and friendly. Food served was also very tasty. Thanks To Thrillophilia for this amazing journey.
It's a total value for money campsite. If you are someone who want to experience something difference and offbeat then skip the hotels and stay at this campsite in Shimla. It's location is very pristine and in the lap of nature. You can indulge in lot of activities at campsite and also go for trekking. Evening was the best part of the trip when we sat around the campfire with our tired bodies and enjoyed some good times with friends
Story by
Ramesh Chattopadhyay
We had no problem in locating the campsite. Everything was well organized. We reached there and delicious lunch was served. Then we started the trek and it was really exciting. The view there was awesome! I enjoyed the evening snacks and bonfire very much! They even organized activities for us which gave me a lot of memories to hold close. The bird watching was very liberating. Wonderful experience. Thanks Thrillophilia!
Both trekking and camping were wonderful, The place and the surrounding areas were magnificent, nice accommodation and good meals. A Caring leader which we felt so secure at this campsite. We had a great time there with our loved once.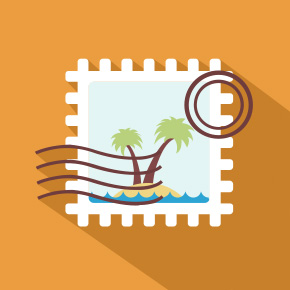 Story by
Divakar Bhattacharya
Campsite is really outstanding, we reached there very easily & the vibes were awesome. The trek was short & easy but it was fun. Bonfire with music was seriously the best thing we enjoyed and dance a lot. Food was yummy and camps were really comfortable.
The camp is located near Chail which is around 45kms from Shimla. This is amidst of the forest which gives you a sense of peace and relax your mind. Quality of food is superb with delicious taste.
One of the best weekend outing plan
Recently went for this camping with my friends, we easily reached the campsite,the tents alloted to us were in good condition, they served us food after a while which was so tasty, then we went for trekking which was a good experience, the view of lush green hills was so mesmerizing, We even went for bird watching, Overall we had an amazing time at the camp.
I booked it from thrillophilia and the campsite offers the amazing views and some species to watch. The camping and treeking and shimla was great experince al together
The tents were in good condition, the location of the campsite is marvellous. I am a birder but I got lucky on our trek and spotted a Himalayan boar and Macaque from distance. But the entire trek was amazing.