I will never forget the experience. My children were excited to get the complimentary photographs as they will show to their friends. Great!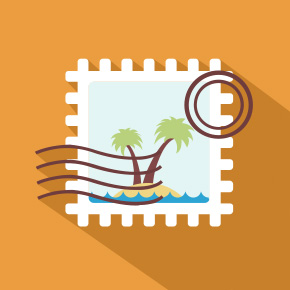 Story by
Divakar Bhattacharya
Saw so many things! algae, marine life, sea animals and anemones and so many more names. I will take a life to forget this journey.
Story by
Achalesvara Khanna
Scuba diving made easy by Thrillophilia! I got to know about it from my friend and I will never regret the decision.
Story by
Sachin Pothuvaal
A wonderful time spent with my brother in Goa. Loved scuba diving the most. There were also many other activities which made my holiday, the perfect one.
Story by
Dwaipayan Bhattacharya
I will definitely cherish the experience of scuba diving in Goa! That seriously gave me some of the best goose bump moments one could expect.
Grande Island is the perfect place, where I spent my vacations along with my family this time. I had always dreamt of viewing the wonderful world below the sea. I wanted to have a live experience other than what I watch in various shows. This vacation, I fulfilled this desire of mine by opting for scuba diving trip in Goa. I was amazed by the mystique beauty of the sea-life and got a big opportunity to enjoy the life under the water. Goa offers so many options to relax and enjoy. Scuba diving from its beaches is one of them, and we took the best advantage of it. Thank You, highly recommended.
Story by
Dhanadeepa Gandhi
Goa helps to have the best scuba diving experience one can imagine. A visit to Goa is must for indulging in a great holiday.
Story by
Chandrani Chattopadhyay
Learnt the basics of scuba diving and indulged in it. This was all because they have really created the program very well.
Story by
Chakravartee Butt
A good experience to enjoy the sea life! Knowing underwater life was entirely a new expedition for me.
The package is good. It includes breakfast, lunch, pick up from hotel, diving and again back to hotel. Just the food could have been better.
Don't get afraid. Scuba diving in Goa is extremely safe. Experienced guys made the process even smoother.
Story by
Bhadrak Prajapat
Pack your bags and land to Goa, for a thrilling scuba diving session. This will be the best way you can spend your holidays.
Story by
Chandraketu Marar
A great package designed to know everything about scuba diving! I got to know about it and also experience it at the same time.
I always thought of becoming an experienced scuba diver. Y'all made it real and I got a training also.
Overall it was a nice experience. BUT Be aware of false promises, booked for 16 seats, we were staying in Cidade-de-goa till the day of the trip they were ready to pick-up and drop us at a hotel but a day before the trip they denied. then after arguing with them they charged us 200 per seat to pick up and drop. on the day of trip we were told instead of goa they took us to Malvan 90 km from Goa, but no compensation was given.