Overview
Location: Igatpuri, Maharashtra

Check-in Time: 12:00 PM
Check-out Time: 10:00 AM

Embark on a delightful stay experience in the midst of scenic beauty of Igatpuri. Enjoy to the fullest with the provision of a private pool and grasp immense peace from the dense vegetations that surround this luxurious accommodation.

Avail the benefits of staying in this furnished villa that comes with 4 rooms which are fully air-conditioned and contain attached washrooms. The villa is also contained with 2 swimming pools, a fully equipped kitchen where you can prepare delicious meals according to your desire. Also, there is the provision of a parking facility and playground area so that you can enjoy fun-filled activities with your loved ones.

Also, you are assisted with facilities like caretaker service, non-stop water supply, help desk assistance and meals on order. Don't miss out the chance of enjoying an ideal vacation with your loved ones in Igatpuri and get back home with a bunch of memories.

Places to visit nearby:
Railway lake & municipal lake - 3 km
Bhauli dam - 4 km
Igatpuri market - 3 km

How To Reach:
Nearest Railway Station is Igatpuri Railway Station, 3.4kms from the stay. Location is accessible through public and private transportation.

Packages Offered:
Click on the 'Book Now' button to find the following option:

Private Villa Stay: Inclusive of staying in an air-conditioned room of villa with attached washrooms, 2 swimming pool, kitchen and other amenities. Also includes indoor-outdoor games.
Per room occupancy: 3 people
Maximum occupancy: 8 persons
Number of rooms: 4

Note:
If your group exceeds 8 persons, per extra person shall be charged 1000 rs.
Stay
7

Villa Stay

7

Maximum occupancy: 8 persons
Meal
7

Meals can be ordered.

7

Kitchen with types of equipment included.
Activity
7

Swimming

7

Indoor-Outdoor Games (DIY)
Things To Carry
7

ID Proof

7

Thrillophilia Voucher

7

Sweater/RainCoat

7

Toiletries Kit

7

Personal Medicines Kit (If required)

7

Cash as no ATMs nearby
Advisory
7

Do not litter.

7

Consumption of drugs is strictly prohibited.

7

Use equipment safely.

7

Follow the instructions properly.
Cancellation Policy
7

If cancellations are made 30 days before the start date of the trip, 25% of total tour cost will be charged as cancellation fees.

7

If cancellations are made 15-30 days before the start date of the trip, 50% of total tour cost will be charged as cancellation fees.

7

If cancellations are made within 0-15 days before the start date of the trip, 100% of total tour cost will be charged as cancellation fees.

7

In case of unforeseen weather conditions or government restrictions, certain trips or activities may get cancelled. In such cases operator will try their best to provide an alternate feasible. However a cash refund will not be applicable for the same.

7

Cancellations are strictly subjected to cancellation policies mentioned on the website & are irrespective of the date of booking.
Refund Policy
7

The applicable refund amount will be processed within 10 business days

7

All applicable refunds will be done in traveller's thrillophilia wallet as Thrillcash
Booking Confirmation Policy
7

The Customer receives a confirmation voucher via email within 4 hours of a Successful booking.
Write Your Story

Why Thrillophilia
Verified Reviews

25000+ Pictures and Reviews on the platform.

Best Price Guarantee

We have a best price guarantee. If you get the same product anywhere else at a cheaper price and you inform us about the same on the same day of your booking, we will refund the difference of cost to you.

10000+ Tours and Activities

We have activities across 17 countries, across every category so that you never miss best things to do anywhere.

Customer Delight

We are always able to support you so that you have a hassle free experience.
Supplier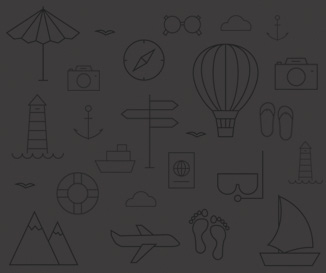 Thrillophilia Vendor
Code: 4022792