It was a wonderful experience with a super funny guide, he instructed us well and involve us in the various activities during the trek. The temple was beautiful and we completed our whole trip on time.
Very beautiful place and very adventurous trek. We enjoyed our whole night there. Must carry enough water in a water bottle. Our guide was good and we have an awesome group, the guide showed us the hidden places in the way and we get goosebumps when we first saw Kedareshwar temple. We will definitely be going to visit again Highly recommended.
This trek was on my list for a long time, and finally, I booked it from Thrillophilia and it turns out to be the best trekking experience I ever had. We enjoyed the way and the temple to, get some time to rest and enjoy the beauty there. HIGHLY RECOMMENDED.
Story by
Shivakari Talwar
It was an amazing experience, we were 5 in total and booked this trek from Thrillophilia. The guide was good and briefing was nicely done. Kedareshwar temple was very beautiful and more special in the early morning. We were on time so we get to sit there for awhile and relax. The breakfast was nice and we had a memorable trek.
Story by
Daksha Bhattathiri
We did this trek yesterday and was an excellent adventure. The guide was good and polite, the early morning looks very calming and the trek was thrilling. konkankada was very beautiful and the view we get from there is amazing.
Story by
Dayaananda Varrier
Our trekking experience was great it was my first trek from Thrillophilia and that was satisfactory good. I am a solo traveler and this was one of my best trips, everything was perfectly managed and I enjoyed a lot.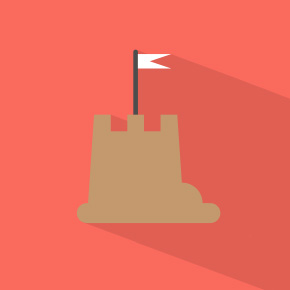 Story by
Dinesh Mukhopadhyay
We have an amazing guide on our side, this place is very nice to visit in the early morning, the guide instructed us well about the path and also tells us the historical stories about this place. We enjoyed our time here and the breakfast was also good. Carry some glucose powder and drink that in mid will be helpful to you. Good to go.
Story by
Suryakanta Mehra
This was my first time solo travelling experience. Harishchandragad Fort is amazingly beautiful - at night however the entire place appears kinda spooky. but loved the entire trekking. Great place.
Best time ever! :) Amazing time in teh company of nature and adventure!
Well, the fort might appear spooky especially at night but what an amazing place. No honking no crowd..it was like the entire trek was exclusively designed for us. Had a great experience. The best part was camping, the sky is lit with stars at night..and that is something that made me take this trip twice. Awesome experience.
Story by
Saraswati Achari
Went with a bunch of old friends from school, and we had such a great time. Great scenery and loved the trekking experience as well. Wouldn't mind going again.
Harishchandragad was an amazing experience. This was my first trekking experience and I must say that its was in all a fairly descent one! All the arrangements were very well taken care of - the food, transport, camping. The group members were equally supportive - it was like a family together experience for me. I'm certainly planning a trek in future.
amazing experience..
An outstanding experience - loved the simple approach of this trek.Easily the best you can get in Maharashtra in a day's trek. Harishchandragarh offers a view you can never see anywhere in the world. The famous Konkan Kada. And the cave with Shivaling and one pillar still standing are something that made me think how time destroys everything.
Story by
Smriti Bandopadhyay
Superb place. Awesome environment. You literally walk in clouds. amazing place, the entire trek was an outstanding experience! I went solo on this trek and damn it was amazing experince. Could'nt have been better.
Trekking to this fort is an excellent experience with nice route and good stay arrangements in the caves or tents. The view of valley from Taramati point and Kokan kada is awesome. It takes about 4-5 hours to reach the destination from the base village named Khireshwar. The night trek could be an ideal way to reach this fort during monsoon.
Easily the best you can get in Maharashtra in a day's trek. Harishchandragarh offers a view you can never see anywhere in the world. The famous Konkan Kada. And the cave with Shivaling and one pillar still standing. The peak is called Taramati Peak and it offers a fantastic 360 degree view of a myriad of peaks.
Story by
Dhanadeepa Gandhi
I trekked with a group from Mumbai. The konkankada view is simply superb.the shivling temple and the caves are superb, we took around 7 hours to climb the hill to reach the top. it was an awesome experience.
Story by
Chandramohan Bandopadhyay
We were here in September 2015. It was awesome. For best experience visit in rainy season..it you are an expert go for a night trek. good chance of getting lost, better keep markings on way up.
Had a great time on this trek. Maharashtra never ceases to surprise me with its natural beauty and unsurpassable views! Harishchandragad is a truly amazing place with so many leegnds associated with it. Had a great time scaling this fort and exploring those to the fullest!
Harishchandragad is known by almost every Maharashtrian and rightly so because it is so damn beautiful! The trek itself was not much tiring and the stay with natural caves was simply amazing!
I will strongly recommend this trek to all. I'm in love with Western ghats and for a person like me from Chennai such beautiful places appeals the most. Loved my entire experience here. Got beautiful memories wrapped in the form of pictures. Awesome experience.
Story by
Vasundhara Sinha
I went alone since I'm new to Pune, and loved every bit of 2 days. Great bunch of co-travellers, overall well-arranged.
The weather was great, people were amazing - Harishchandragad Trek was an amazing experience. The trekking is fairly mild, also, the trek guide offers you with ample time to rest so you can continue trekking without straining your muscles. Great experience, Cheers!!!
Story by
Vidya Embranthiri
A nice pleasant trek. It was quite refreshing and serene. Good food and great location. The guides were very professional and helpful. Had a very good experience.