About Vishnuprayag
Nestled between the mighty Himalayan Range, Vishnuprayag is the first confluence of the famous Panch Prayag. This sacred place is situated at the meeting of two rivers, the Alaknanda and Dhauli Ganga. Here, you will come across several ashrams, rivers, temples, and of course mountains. Visitors usually explore this place for solidarity, relaxation, and peace. A prominent part of the Hindu religion, this place is tucked between the Chamoli district.

Adventure at Vishnuprayag isn't always about hiking trails, sometimes it's about stepping into the deep realms of our mind. This place offers some scenic spots for meditating and concentrating. You can spot many tourists across the rivers, joyously participating in this spiritual process. Also, the ritual of Puja services at the temples are quite prominent in Vishnuprayag. Take part in this sacred ritual for cleansing your soul and mind.

Moreover, you will come across some amazing picturesque views of the Himalayan range. During winters, this place is covered with white snow and is extremely cold too. Photographers visit this place for planning their photoshoots and also indulge in some thrilling adventures. You will come across trekking, white water river rafting, canoeing, and much more. This place is located at an altitude of 1400 meters which make these activities full of adventure.
How to Reach Vishnuprayag
1. By air – Auli is connected to the major cities of India. Delhi would be the closest and most convenient option for travelling. From Delhi, you can get a bus to Rishikesh and from there, you can take a local bus to Auli and then Vishnuprayag.

2. By rail – The nearest railway station to Vishnuprayag is Rishikesh Railway station. You can easily get private taxis and buses to Joshimath and then a local bus for Vishnuprayag. Auli is situated almost 24 km away and the journey would take almost an hour to reach.

3. By road – One of the famous modes of transport, tourists usually prefer this option. Vishnuprayag is well-connected through road with Srinagar, Rishikesh, and Haridwar. You can easily get a taxi, cab, or local buses for reaching your destination. Many transport services are available from Auli to Vishnuprayag for roadways travel.
Best Time to Visit Vishnuprayag
1. February to May – This is one of the best times to visit Vishnuprayag. The weather starts getting warmer which makes it easier to travel and explore the place. This time is apt for visitors to roam around Vishnuprayag without any worries of weather change.
2. August to October – This period is also favourable for exploring Vishnuprayag. Although August to September can witness mild to heavy rainfall, October can be quite pleasant. Monsoons can make it risky for you to explore but with basic precautions, it is possible.
3. November to January – These months constitute as the winters of India. During this time, the mountains would be covered with snow and routes would be bumpy. Sometimes, due to the extreme cold, the place can also shut down for a while. Keep some extra layers of clothing with you.
What Not to Miss at Vishnuprayag
Things to do at Vishnuprayag


1. Immerse in Vishnuprayag's spirituality – Visitors usually prefer to find solace in the valleys of Vishnuprayag. In Hindu scriptures, this place holds immense importance because of Vishnu's appearance on Sage Narada's meditation. Within the quietness, you can concentrate and feel the spirituality of this place.


2. Explore the beauty around Vishnuprayag –
Vishnuprayag is engulfed within the high trails of Uttarakhand. Near this spot, you can witness the mighty confluence of two rivers, Alaknanda and Dhauli Ganga. The real beauty of this place lies in its nature.
3. Click photographs – Any trip is definitely incomplete without some social media updates. The Vishnuprayag valley has incredibly tall mountains around it, serving as the picturesque view for your photos. Also, don't forget to take a few panoramic shots for your next upload!
4. Indulge in trekking and hiking – Apart from the majestic view of Vishnuprayag, you can find some enthralling watersports too. Feel the adrenaline rush with trekking, white water river rafting, canoeing, hiking around the mountains, and much more


Attractions near Vishnuprayag -

1. Badrinath –
The most important Dham of all the Char Dhams, the mighty Badrinath Dham is nestled between the mountains of Uttarakhand. This place is situated almost 32 km away from Vishnuprayag and you can find many transport options to reach. Indulge in the spiritual vibes of this place and participate in the worshipping rituals.

2. Auli –
Popularly famed as 'the skiing destination of India', Auli is a prominent part of the Himalayan range. This place houses numerous ski resorts, a range of mountains, trees, and magnificent snow-draped mountains. While participating in skiing, you will come across apple orchards, old oaks, and pine trees. The distance between Vishnuprayag and Auli is approximately 24 km.


3. Nandaprayag –
Situated in Chamoli district, Nandaprayag is another confluence from the Panch Prayag. You can witness the convergence of two rivers, the Alaknanda and Mandakini. Apart from the religious and spiritual belongings, Nandaprayag is famous for enthralling adventures like trekking, rafting, skiing, and rock climbing etc. This place also is a gateway to the pilgrimage site, Badrinath.
4.  Hemkund Sahib – The famous sacred Sikh pilgrimage site, Hemkund Sahib is engulfed amidst the snowy Himalayan Ranges. This place is known as Gurudwara Shri Hemkund Sahib and the highest gurudwara in the world. Thousands of pilgrims visit this shrine and seek the blessing of the Almighty. Due to the extreme winters, the gurdwara stays open from May to October.
5. Joshimath – Overlooking the merging of Alaknanda and Dhauli Ganga river, Joshimath is situated near the Vishnuprayag. Also known as Jyotirmath, this place is situated close to one of the four 'maths' founded by Adi Guru Shri Shankaracharya built in the 8th century. It is a hill town located in Chamoli district at the height of 6150 ft. Also, the idol of Lord Badri is taken to Joshimath from Badrinath in winters. Hence, this place serves as the winter home for the lord.

Other Essential Information About Vishnuprayag



1. Location – Vishnuprayag is located at NH 58 in Chamoli district of Uttarakhand. You can find it at the convergence of Alaknanda River and Dhauliganga River.

2. Prayer Timings – You will have to visit during early morning or day-time to take part in prayers.

3. Price – Your visit to Vishnuprayag would cost you from INR 3000 – INR 5000.


History of Vishnuprayag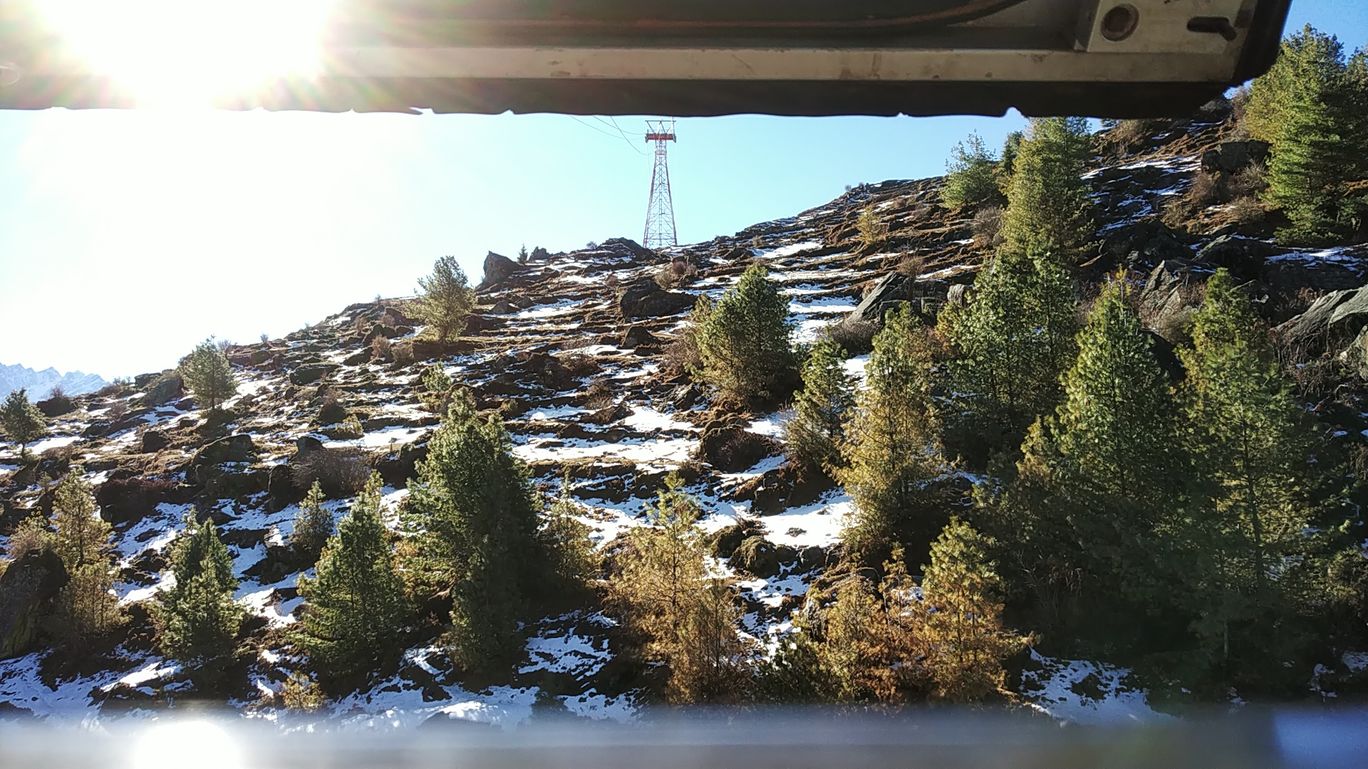 Vishnuprayag is an epitome of beauty and spirituality. The word 'Prayag' refers to confluence. Here, Vishnuprayag meets at the confluence of Alaknanda and Dhauli Ganga rivers. Both the rivers flow from the Niti Valley to this point. Also, it is the first one from the Panch Prayag, named Nandaprayag, Karnaprayag, Rudraprayag, and Devprayag.


According to the holy Hindu scriptures, this place was named after Lord Vishnu's appearance. It is widely believed that Sage Narada was meditating here and Vishnu blessed him with his presence. Above the confluence, you can spot the famous Vishnu temple.


Places to Eat near Vishnuprayag-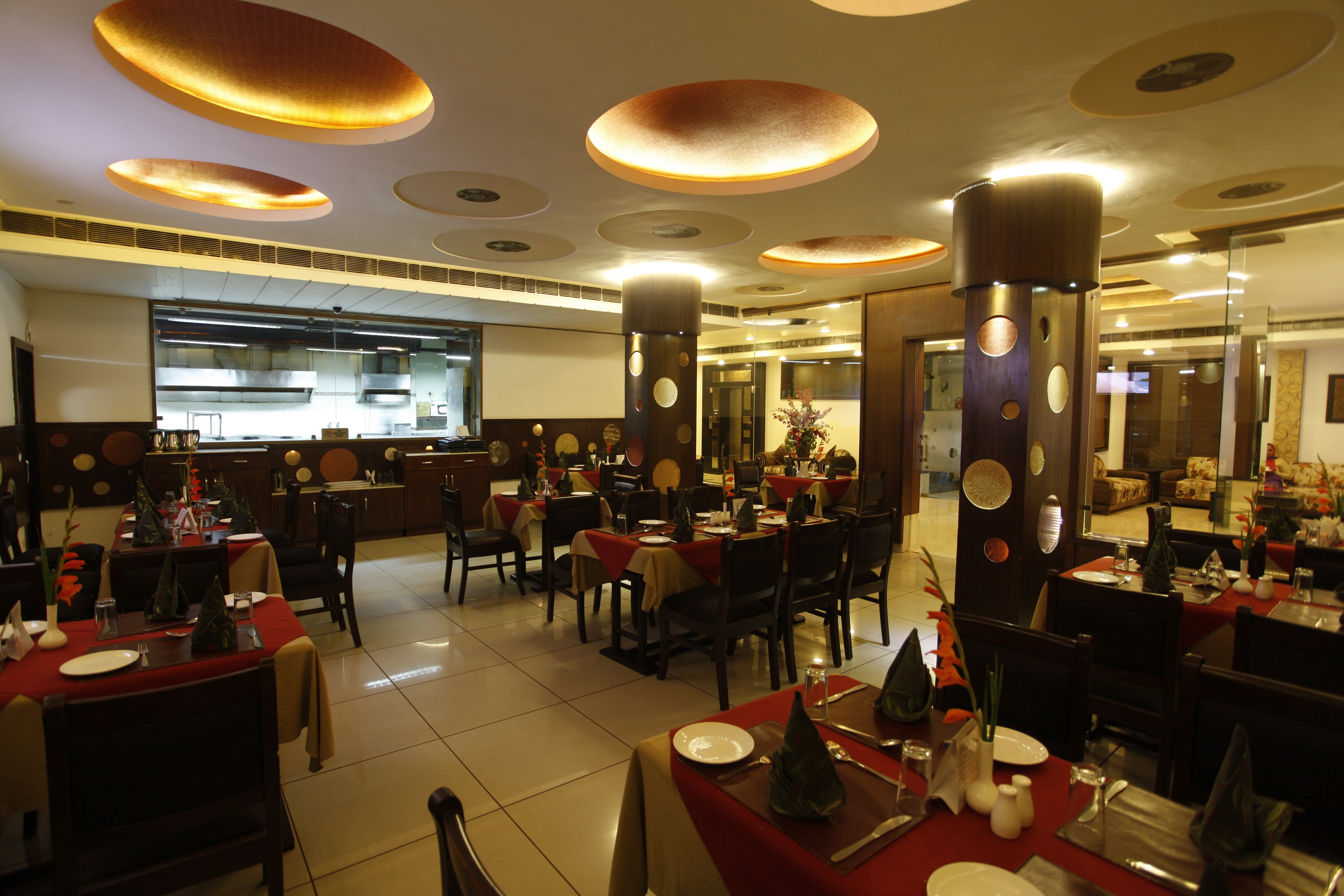 1. Saket Restaurant – Serving the authentic vegetarian food, you can find Saket Restaurant around Badrinath Temple. Don't forget to try to Garhwali and Kumauni cuisines.


2. 60's The Eat Story –
Encircled with mountains around it, 60's The Eat Story is a haven for foodaholics. Serving delicious items at reasonable rates, the restaurant is known for its warm hospitality and unique ambience.


3. Road House Bistro –
A perfect stoppage for road travellers, Road House Bistro is known for its quirky interior. Also, among a few places, this place serves vegetarian and non-vegetarian food. Savour the freshly cooked dishes while soaking in the beauty of Uttarakhand.
Tips For Visiting Vishnuprayag

1.  
The route toward Vishnuprayag can be steep and dangerous, travel cautiously
2. 
Wear comfortable shoes for a convenient walk around this area.

3. 
If you are visiting during winters, don't forget to pack heavy woollens.


4.
 You might have to trek around this area, go minimalist and carry necessary things only.


5.
 Keep one umbrella handy to avoid rainfalls. The ground can get slippery too.


6. Carry a map, a compass, cash, etc. for convenient travel and exact location.

7. The people of Uttarakhand have a friendly and warm nature. They are always open to help and guide people. Undoubtedly, you can ask for lost directions and routes.