About Sydney Harbour Bridge
The grand and beautiful Sydney Harbour Bridge has become an architectural symbol that is instinctively a signifier of not only Sydney but also Australia. It has been a quintessential icon of Sydney and an important part of the city's landscape since 1932 and it is one of the finest places to visit in Sydney.

The construction of this iconic bridge took almost seven years, and it is made with 52,800 tons of steel. Since the shape and the angles of this bridge match that of a regular coat hanger, it is also known as coat hanger in the colloquial language.

It is renowned all over the world for being the largest steel arch bridge that serves as a primary medium of transportation. It is fully functional and carries not only rail and vehicular traffic but also pedestrians and cycles.
Maintained by the government of New South Wales, the Sydney Harbour Bridge has eight lanes and is 134 meters in height.

The southeast pylon of this bridge is often used by the tourists for legal bridge climbing. It holds an extremely special place in the heart of the locals as well as the tourists alike.
How to Reach Sydney Harbour Bridge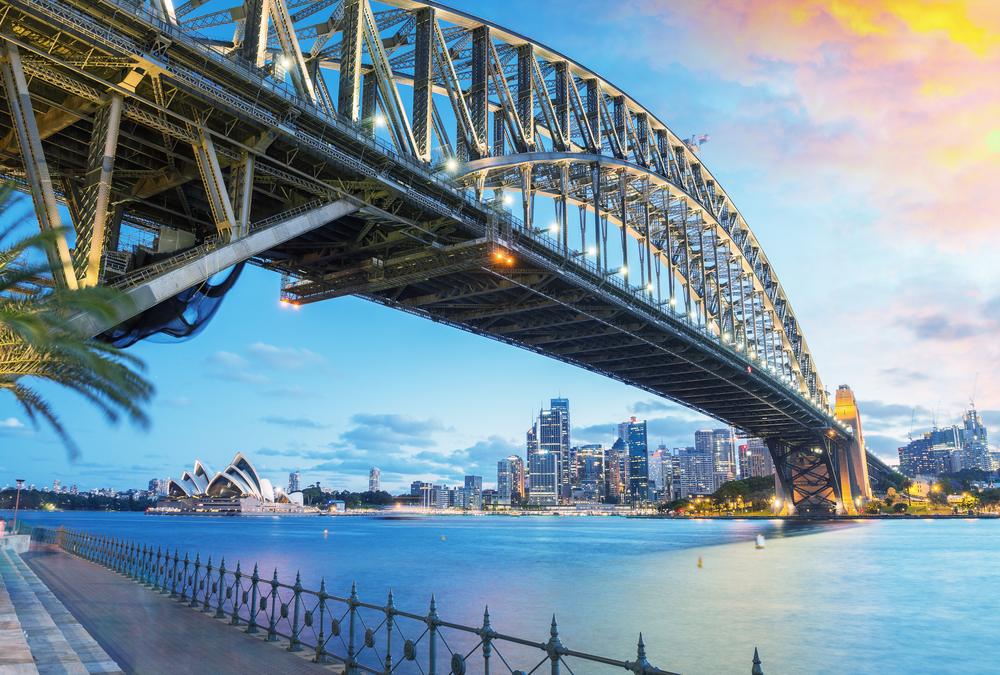 Since the distance between these two destinations is roughly seventeen Kilometres, there are many ways to commute between them. 

By Car:
You can either choose to drive a rented car or hire a taxi or town car, which will take about sixteen minutes to reach Sydney Harbor Bridge from Sydney Airport. 

By Shuttle:
Alternatively, you can also take the shuttle from the airport to the Sydney Harbour Bridge, which will drop you in about fifteen minutes. 

By Bus:
You won't find a direct bus between Sydney Harbour Bridge and Sydney Airport. You can board a taxi from the airport and it will drop you at Ward Theaters. From here you can board a bus to Town Hall Station and it will drop you directly at Sydney harbour Bridge.
Best Time to Visit Sydney Harbour Bridge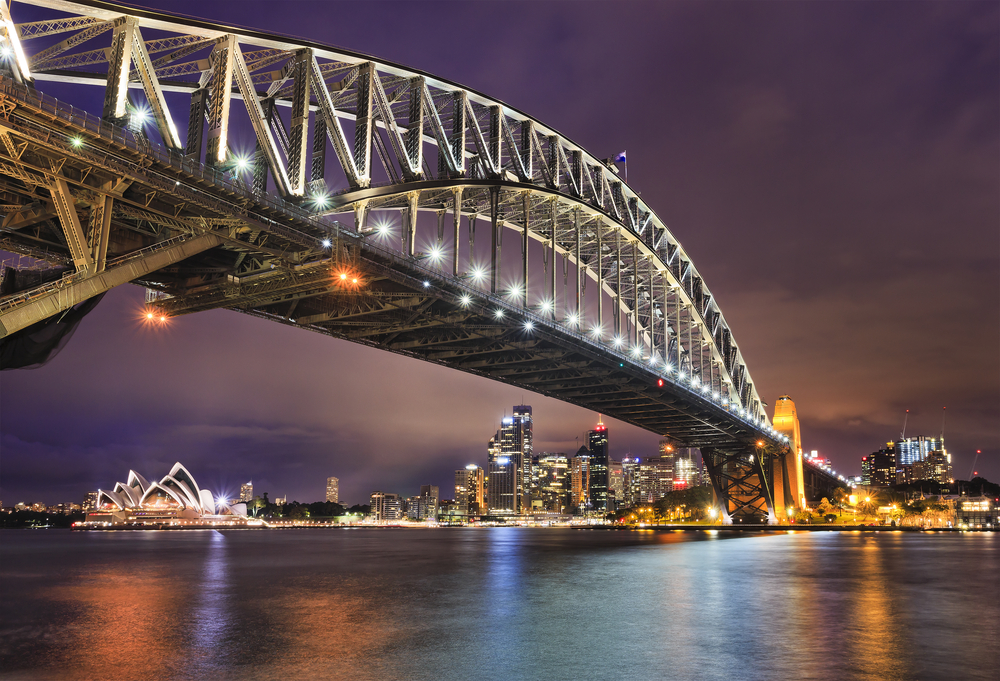 Here are some of the best seasons when you can visit Sydney Harbour bridge. December to February is the best time to visit Sydney Harbour Bridge as the temperature remains extremely pleasant. You can also visit this bridge in moderate months like the days between April to May when the weather is a bit warm leading to less crowd. This also automatically means lower hotel prices and travel costs.
What Not to Miss at Sydney Harbour Bridge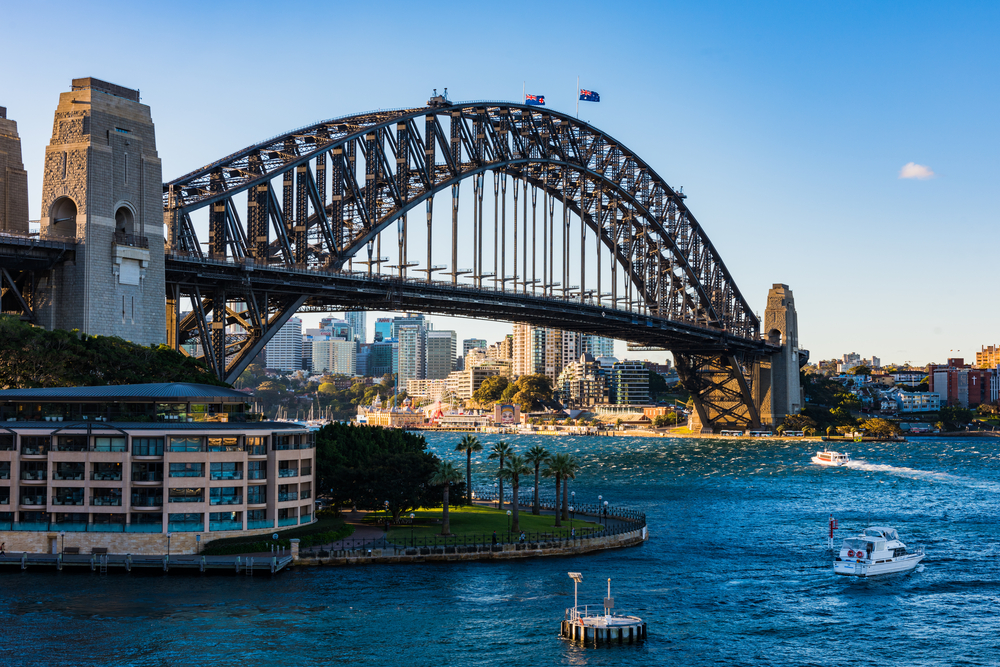 There are many fun and adventurous things that you can do at the Sydney Harbour Bridge like- 

1. Walk on the bridge
A special walkway has been built for locals and tourists alike on the Sydney Harbour Bridge. Walking over the walkway is a unique experience as you get to witness the breathtakingly beautiful sights like the Sydney Opera House while strolling through the bridge!

2. Climb the Bridge
Squash the fear of height by climbing on to the Sydney Harbour Bridge that is an admirable example of architectural marvelousness! The experienced climb professionals train you to reach the top of the giant steel structure from where you can have a panoramic view of Sydney! 

3. Celebrate a special occasion
Many travelers plan to visit Sydney Harbour Bridge around special occasions. The most exciting theme climbs are held during these occasions where you can rock your hips on to the retro beats and you can even paint your face to demonstrate your unique character.

If it's your birthday then you can get a post climb birthday cake and you can even wear party hats and groove on to the loud beats. And what can be more alluring than getting down on your knees to propose your loved one in the fascinating backdrop of Sydney Harbour Bridge. The bride is the testimony to around five thousand engagements and can help you create the best surprise for your partner.


Places to Visit near Sydney Harbour Bridge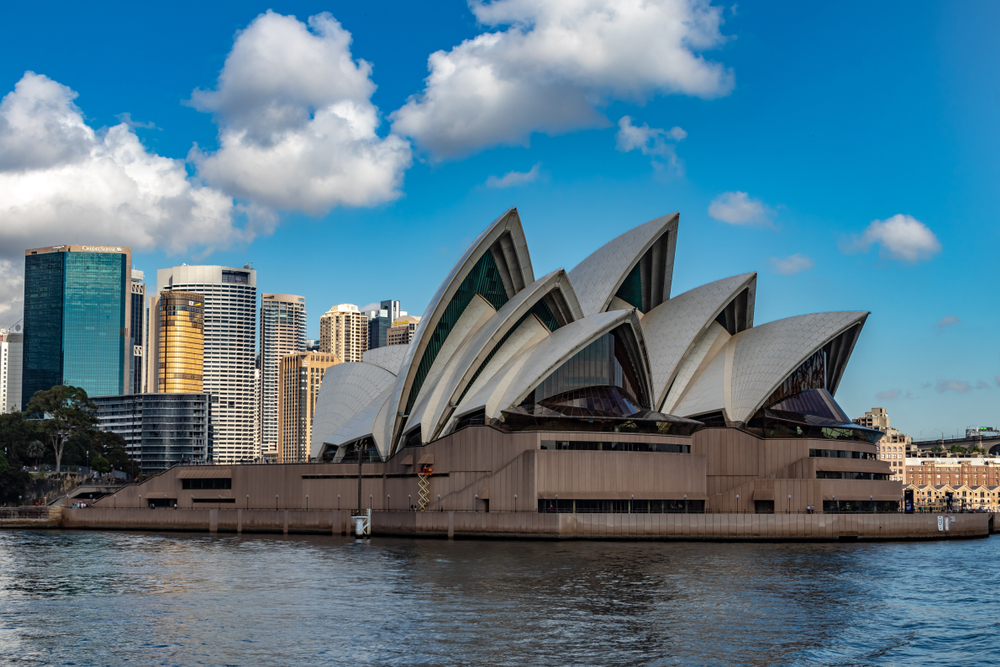 There are many fun places to visit near the Sydney Harbour Bridge like- 

1. Sydney Opera House
This is a multi-venue arts center that hosts around sixteen hundred performances every year. These performances include dance, music, theatre, opera, comedy as well as ballet. You can also have scrumptious food at Bennelong Restaurant or Opera Kitchen located over here.

2. Museum of Contemporary Art Australia
If you are an art lover, Museum of Contemporary Art should be a must-visit. It has the collection of the oldest artifacts from all over the world. The exhibitions held over here are always the next level and give you a glimpse of the rich history of Australia.   

3. Sydney Royal Botanic Gardens
These sprawling gardens are replete with greenery and flowers that will definitely allure your senses. This is a must-visit place for any nature enthusiast. 

4. Taronga Zoo
Housing species of animals from all over Australia, the Taronga zoo is one of the iconic landmarks of Australia. You can also feed the animals over here for a unique experience.
Other Essential Information About Sydney Harbour Bridge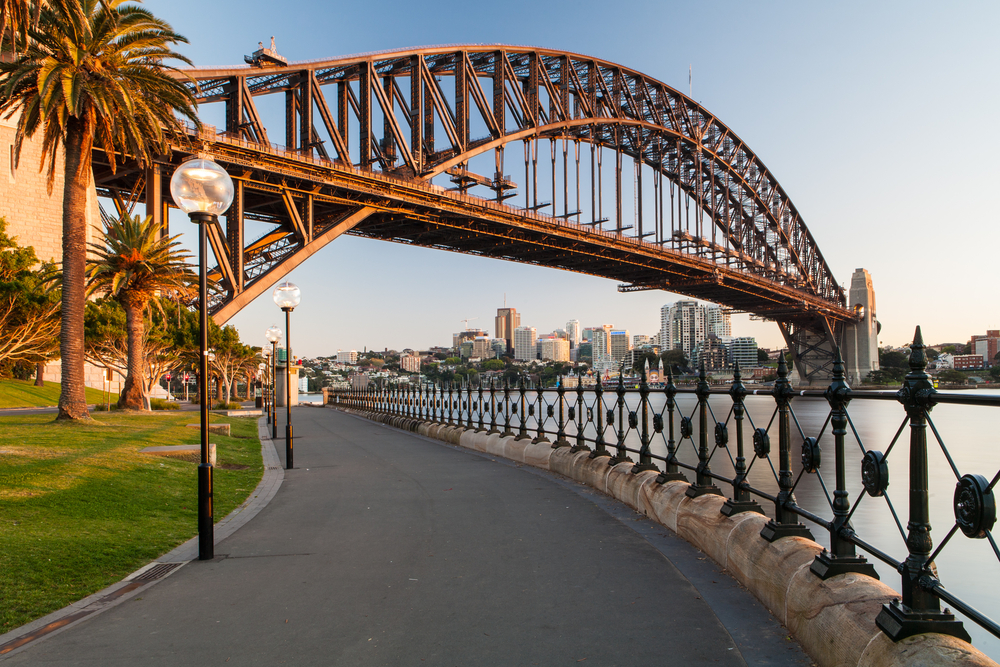 Location:
Sydney Harbour Bridge, Sydney NSW, Australia 

Timings:
Since the Sydney Harbour Bridge is operational, it is open throughout the day to traffic. However, if you are planning on climbing the bridge, you can choose any time of the day between dawn and dusk. 
Entry fee:
There is no entry fee. You can walk across the bridge for free. If you are in a vehicle, you might have to pay a toll, depending on the time of the day. The climber experience is, however, ticketed. Ticket prices for adults can range anywhere between 174(Rs 12,506.48) to 203(Rs 14590.90) dollars and for a child can range between 148(Rs 10,636.74) to 283(Rs 20,339.17) dollars.
Facts of the Sydney Harbour Bridge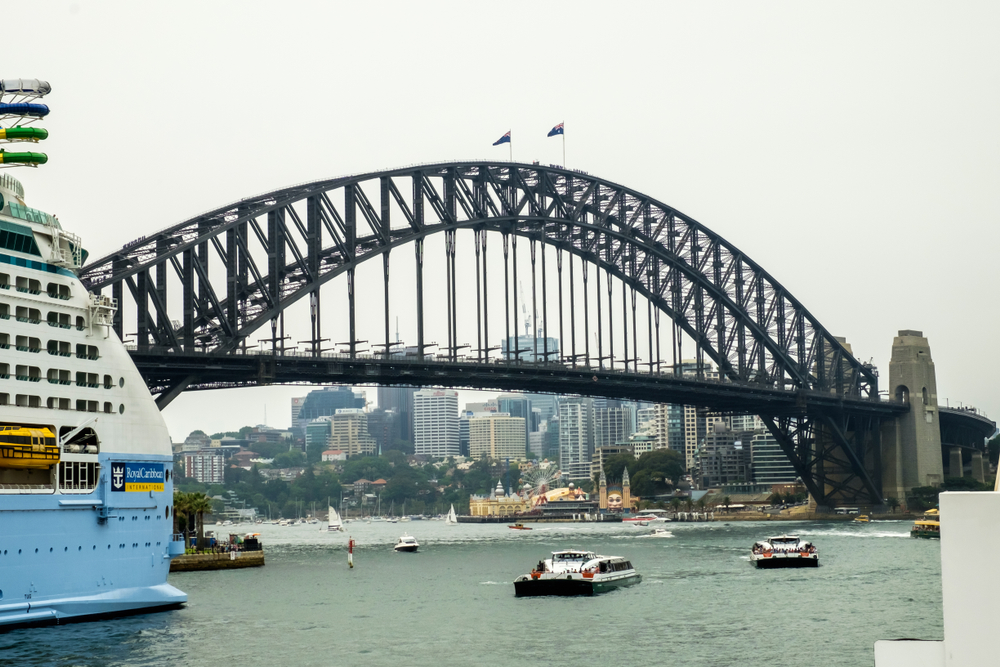 Here are the important facts about Sydney Harbour Bridge:

- The Sydney Harbour Bridge is also known as Coathanger and it contains around six million hard driven rivets.

- It is an arch bridge whose construction started on around 28 July 1923 and ended on 19th January 1932.  

- The topmost portion of the arch falls and rises around 180mm due to the constant change in temperature.

- The original cost involved in building this bridge was around $4.2 million and it took around fifty five years to pay off this cost. 

- It is the most photographed spot in the entire world and you can also celebrate your special occasions here.

- It now carries a cycleway, a footway, two train lanes and eight vehicle lanes.
History of Harbour Bridge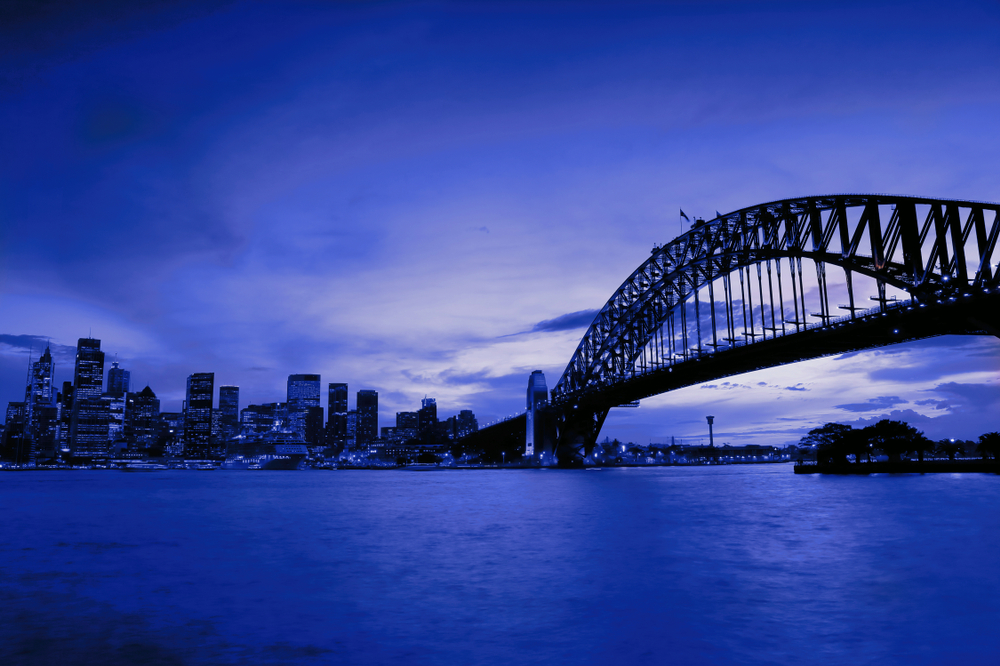 The plans for building this bridge were proposed originally in 1815 by Francis Greenway to Governor Lachlan Macquarie. He even wrote a letter to an Australian newspaper in 1825, elaborating on the need for a bridge to connect the two sides of the harbor. Though his idea remained in public memory, it did not end up being executed.
In 1840, Robert Brindley, who was a naval architect, proposed a floating bridge, and in 1857 Engineer Peter Henderson ended up designing one of the first drawings. Finally, John Bradfield, who is now known as the father of the bridge, became the "Chief Engineer of Sydney Harbour Bridge and Metropolitan Railway Construction" in 1914. 
Initially, he had proposed a suspension bridge at the location, but later after visiting New York due to the First World War, and got inspired by the architecture and decided to build an arch bridge instead. This construction too was delayed, and finally took place between 1923 and 1932 when the bridge finally opened for the public. 
Highlights of the Sydney Harbour Bridge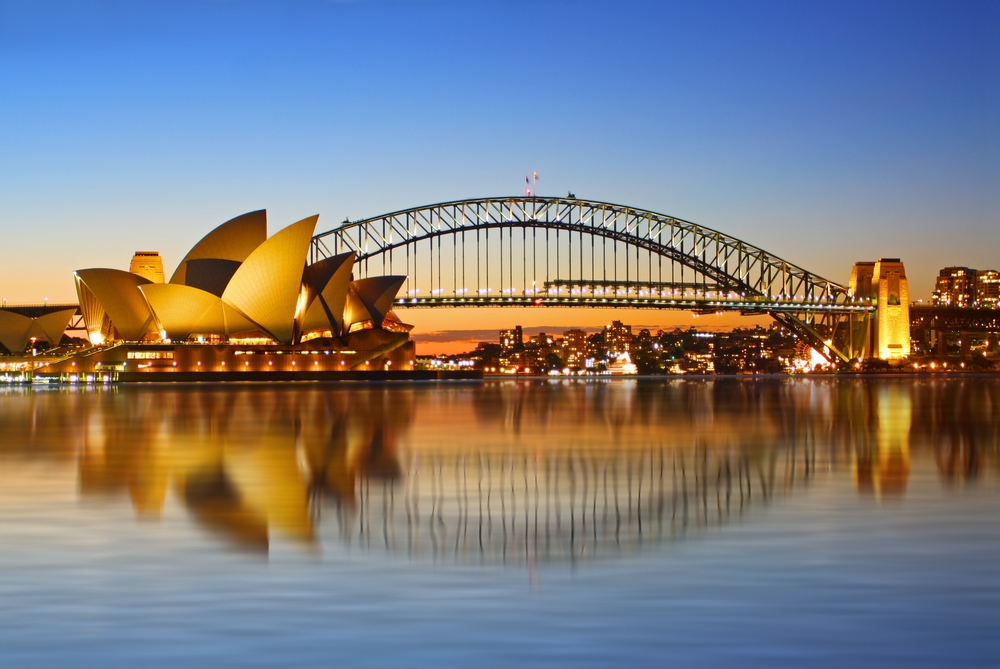 Here are some of the most interesting highlights of the Sydney Harbour Bridge that you must know- 

- The completion of this bridge signified Sydney as a modern city throughout the world due to its unique architecture and size. 

- Even though it was originally proposed in 1815, it was only in 1924 that Dorman Long & Company of Middlesbrough, England received the contract.

- Over 2000 men were employed in the construction of the bridge, and the construction did have the element of multinational diversity to it. This is because people from different countries were employed in its construction. 

- Its construction was completed in eight years using 53,000 tons of steel. 

- Even though it was the NSW premier, John T Lang, who officially declared the bridge open, Captain Francis de Groot of the New Guard slashed the ribbon with his sword before it could be cut. 

- Before making the bridge functional various locomotives were positioned in diverse ways on the bridge to test its loading capacity.

- Around 79% of steel that has been used to build this bridge has been imported from England and rest 21% from Australia. 

- To give the bridge initial three coats around 272,000 liters of paint was used.
- 
Around eight hundred families living in the path of the bridge were displaced without any compensation.
Tips before visiting Sydney Harbour Bridge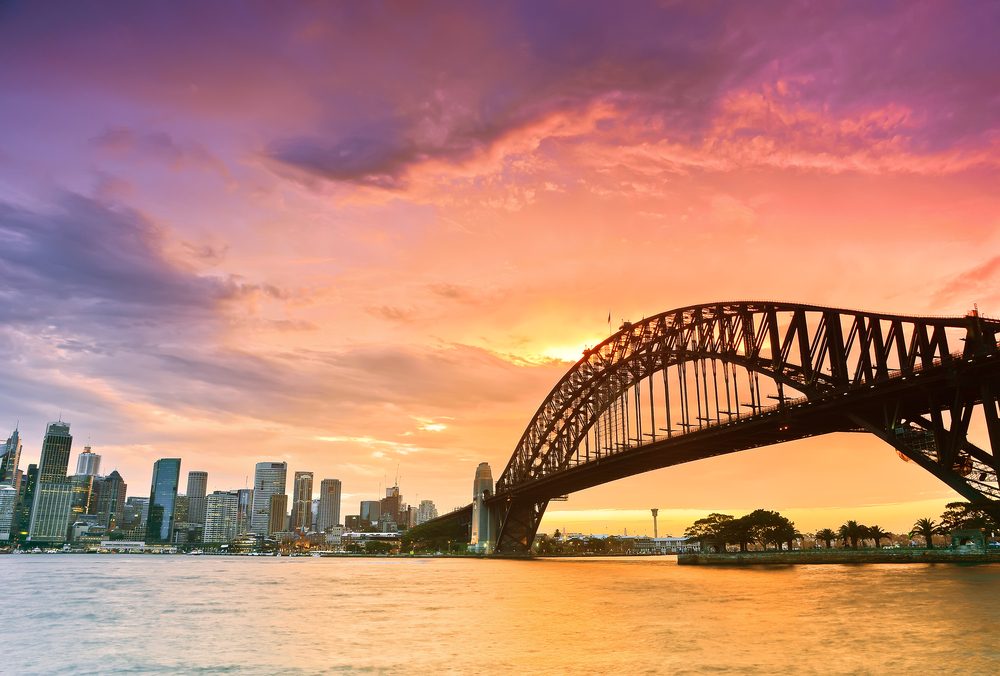 There are a few tips that you must follow to make your experience of visiting Sydney Harbour Bridge a whole lot better- 

- If you're visiting Sydney Harbour Bridge in summer, then carry a sunscreen, glasses and drink plenty of water throughout your tour to stay away from heatstroke.

- If you wish to climb the bridge, remember that you can pick not only the duration of the experience you want to have but also the time of day. An early online booking will ensure you in enjoying this experience to the best. 

- Remember to wear comfortable clothes and sports shoes if you're planning to climb the bridge. Wearing a jumpsuit is necessary to ensure maximum safety during climbing. 

- It is recommended that visitors plan their walk starting from the Northside going towards the Central Business district. This is how you get a chance to enjoy the maximum beauty along the path, and you get to witness iconic structures like the Sydney Opera House.