About Mulshi Lake and Dam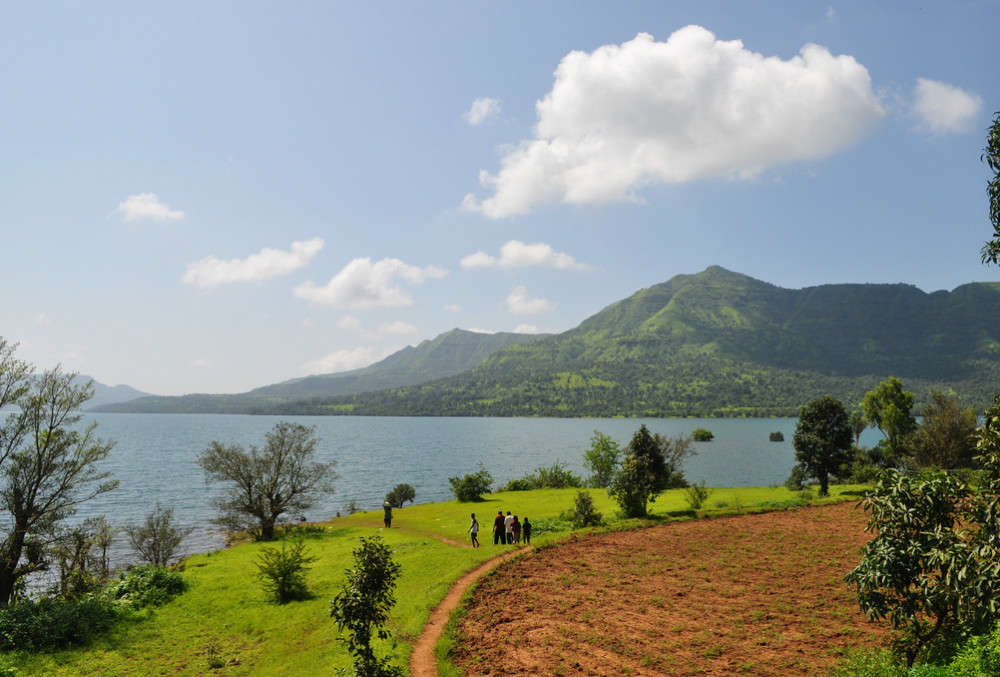 Standing at a distance of around 35 km from the mainland of Pune, Mulshi Dam is a perfect family weekend getaway. Although a 365 days tourist destination, the picturesque beauty of Mulshi Dam is commendable in monsoons. The place is quite peaceful and boasts a tranquil environment and its natural serenity with calm surroundings crown it as one of the top-rated short trip destinations from Pune.
A clean and green paradise, Mulshi is an eco-friendly destination where trekking, photography & bird-watching are carried out in full swing. Other than these, camping is also highly adored by tourists.
Renting a lakeside cottage to bask the surrounding beauty and enjoying a campfire during the night has always remained a favourite pastime activity of the people visiting here. You can also go for hill climbing or enjoy boating on the lake. Playing cricket, fishing, crab catching, & bullock cart ride are some other things to enjoy here.
The breathtaking views of the mighty Sahyadri ranges that surround the dam of Mulshi are truly astounding. The picturesque landscape is replete with a wide array of local flora and fauna. Apart from its scenic beauty, the dam is a hotspot for electricity generation & irrigational reserves.
Once you are done with your visit to this dam and lake, you may make your way to the nearby places as well. Lavasa, Tamhini Ghat, Kailasgad Fort, Panshet, Temghar Dam, Raigad Fort, are some excellent places to visit.
How to Reach Mulshi Lake and Dam



By Road -
 By road, Mulshi Dam is located at a distance of 73.2 km from Pune. You can easily cover this distance either by hiring a taxi or a direct drive. It will just take an hour and 15 minutes for you to cover this distance. A hired taxi ride will charge you around 1300 to 1600 INR, whereas a direct drive will cost you about 500 to 800 INR. 
By Rail - 
If you are planning to reach Mulshi Dam by rail, you need to bard train from Shivaji Nagar. 99834, 99828, 99832, 99824, 99822 are trains that run between Shivaji Nagar and Malavli. Within an hour and 10 minutes, you will be transferred from Shivaji Nagar to Malavli at a charge of 35 to 100 INR per head. Once you get down at Malavli, next, you can either opt for a hired taxi ride or book a private cab service. A 60-minute taxi ride between Malavli and Mulshi Dam will cost you approx. 1200 INR per head. 
By Bus –
 You can opt for any local buses from major bus stations in Pune to reach Mulshi Dam.
Best Time to Visit Mulshi Lake and Dam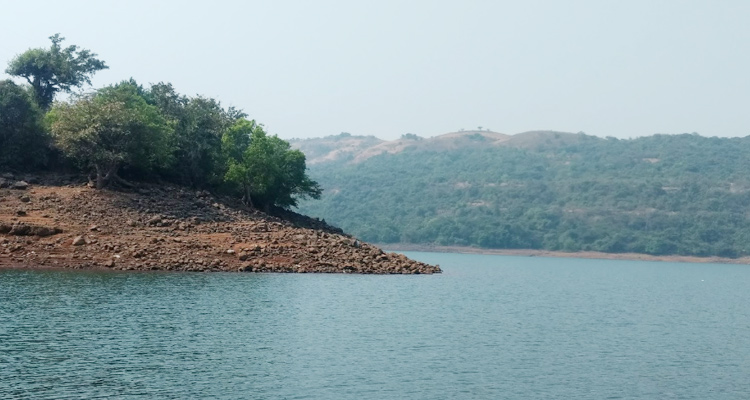 Monsoons are the best time to plan your visit to Pune's Mulshi Dam when its beauty is amplified ten-fold. The sweet-smelling soils and a lush green forest stretch definitely makes it an excellent monsoon retreat. If possible, plan your visit to the Mulshi Lake during weekdays as weekends might turn out to be crowdy.
What Not to Miss at Mulshi Lake and Dam
1. Tamhini Ghat –
 Lying amidst the villages of Mulshi and Tamhini, this ghat stands at the crest of Western Ghats. It is a gorgeous mountain pass attracting tourists from Pune as well as Mumbai. Known for its scenic vistas, the region is famous for its picturesque long drives. Emerald green woods, cascading waterfalls, and spectacular lakes all make this a beautiful picnic spot. 
2. Andharban Trail Point –
 This is one of the most popular vantage points present at the spot. The path that leads to the point is a popular hiking trail in the region. As you traverse through the hiking path, you will be exploring gliding waterfalls & quaint streams lined along. 
3. Temghar Dam –
Temghar Dam is situated on the banks of Mutha River. Driving your way to the dam will leave you spellbound with its panoramic beauty. Do not forget to relish a corn-on-the-cob and sip a cup of freshly prepared tea served at the local food stalls here. 
4. Kailasgad Fort – 
This is an unexplored fort, once thought to be visited by Shivaji Maharaj. Monsoons are best to enjoy here as the region gets covered with lush green forests where you can witness numerous waterfalls gushing out in the valley. Early morning fog sets the mood right for romantic couples to adore the beauty of this place. Don't be surprised if you find bikers here. Mulshi Dam has always been a common spot for the bikers to plan on their celebrations or any other special moments.
Things to Do at Mulshi Dam -



Get to know about the irrigation project
–Get along with the locals of Mulshi Dam to gain insights about the irrigation and hydroelectricity production initiative being done here. If possible, accompany your children along with you. This might help them understand the geographical importance of the region quite well.
Plan your family one-day outing
– Mulshi dam has always been acknowledged as a family one-day outing destination from Pune. Camping here will give you some unforgettable memories to carry forward. If you have a large group, you can plan on a campfire activity and indulge in some active group events. Playing cricket, badminton or any other outdoor games will keep you engaged for most of your time. You can also bring in your induction cookware and prepare fresh food for your group meal. Barbecue is the best option to try here as long as you do not spoil the environment and surroundings. 
Enjoy the boat ride
– This activity is exclusively adored by the couples visiting here. You and your partner can simply plan on a boat ride at the Mulshi Lake. While you enjoy your boating adventure, do not miss the opportunity to capture some jaw-dropping scenic views with your DSLRs. 
Crab catching and fishing are some other activities to enjoy along the banks of Mulshi Dam.
Other Essential Information About Mulshi Lake and Dam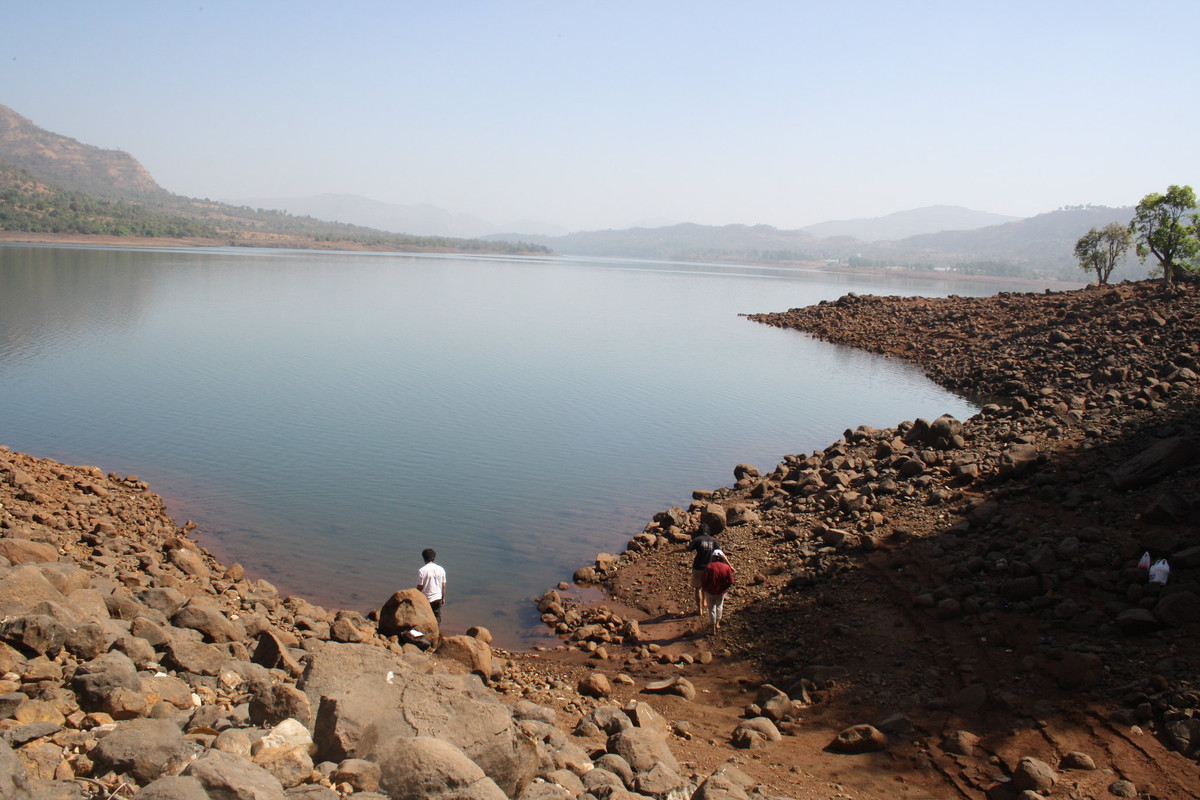 Location –
 Mulshi Dam is located on the Mula River in Mulshi taluka of Pune, India.


Transportation – 
Mulshi is well-connected to other chief Pune attractions by buses. The frequency of the buses is also quite good.

Medical Facilities –
There are no immediate medical facilities available near the Mulshi Dam. To avail of medical facilities, you need to go to the main town. You may get assistance from the locals to approach the medical centres in the event of an emergency.

Network Connectivity – 
Being a remote area, you won't find sufficient network availability in and around Mulshi Dam. To get a proper network, you need to visit the main part of Mulshi.

Timings –
Mulshi Dam is open to visit between 09:00 am to 06:00 pm. Sunsets are pretty to watch along the banks of Mulshi Lake. If you are planning for a picnic, reach early and reserve your spot.

Entry Fee -
There are no entry fees to visit Mulshi Dam.

Height -
 Mulshi Dam has an altitude of 579 meters above sea level. The place is, therefore, ideal for both beginners and seasoned trekkers.  


Traveller Tips for Visiting Mulshi Dam –



-If you are an avid nature lover, plan your Mulshi Dam visit in monsoons to adore its natural beauty. 
-If you are planning to visit here for a picnic, do not miss on your hats, sunscreen lotions, and sunglasses. 
-For emergency help, you may approach the locals in the nearby villages. 
-During rainy seasons, you can plan a campfire and barbecue treat with your companions. 
-The moment you feel hungry, you can grab some Vada Pav at the nearby stalls and enjoy your camping. 
-Sometimes the trails that lead to Mulshi dam might turn out to be slippery. It is, therefore, advisable to wear appropriate footwear, so that you do not stumble. 
-Try to carry at least one extra pair of comfortable clothing with you. 
-As far as possible, do not travel to Mulshi Dam during night time. 
-There are many roadside dhabas where you can enjoy sumptuous meals at reasonable pricing. 
-After your visit to the Mulshi Dam, head towards other tourist spots for some adventurous fun. 
-Do not litter here and there. Follow green principles wherever you go. 
-Make sure that you carry ready to eat snacks and all your essential medicines while heading towards Mulshi Dam. 
-If possible, try to put on cotton tracks, snugly fitting canvas shoes and a T-shirt while visiting here. 
-Do not forget to carry a waterproof jacket and a raincoat along with you.


Places to Stay near Mulshi Dam
1. 
Lemon Tree Premier –
 This is a hub for business, entertainment and education. Every room here features air conditioning, room service, flatscreen TV, and a minibar facility. You have smoking and non-smoking rooms and suites to opt from. 
2. 
St Laurn Business Hotel – 
St Laurn Business Hotel features ample customer service options such as free parking, free internet, rooftop pool, bar or lounge, dry cleaning and laundry services. 
3. 
The Pride Hotel –
 There are 111 suites and guest rooms here. The property is equipped with a wide array of amenities such as a fitness centre, free breakfast, airport transportation, and a business centre with full-fledged internet access. 
4. 
Treebo Trend Regency – 
Treebo Trend Regency offers family rooms and suites for their guests. Every single room here features air conditioning, kitchenette, toiletries, room service, & wake-up service.
Places to Eat near Mulshi Dam –



1. Roadside dhabas – On your way to the Mulshi dam, there are many roadside dhabas where you can enjoy a nice and sumptuous Indian heavy meal.

2. Chingari – The ambience, food quality and the customer service at Chingari are all appreciable. Vegetarian-friendly special dishes are their primary preparations. 

3. Coriander Kitchen – Coriander Kitchen serves both Indian and Asian varieties of food preparations. They also have gluten-free options if you are a calorie-conscious person. 

4. Feast – Feast on the Raja Bahadur Mill Road serves Indian, Chinese and European flavours. 

5. Vohuman Café – This cafe serves your favourite fast food variants. The combination of bun maska, cheese omelette, and Irani tea available here is unparalleled. 

6. Asia Kitchen by Mainland China – This place serves both Asian and Chinese food variants at affordable pricing. They have a nice ambience where you can enjoy your office celebrations too.