About Mont Saleve
Located in the province of Haute-Savoie in France, Mont Saleve is a mountain of both France and Switzerland offering spectacular views and amazing experiences. It culminates at 1379 meters and is known as the balcony of Geneva. You can not only see the Jura Mountains and the Mont Blanc, but an extravaganza view can be seen when the sky is crystal clear.

Even if Geneva is cloudy or facing rain, the weather in the mountains is sunny and beautiful. It is located just 20 kms from the center of Geneva and it is the best place for a one day trip. There are different paths to reach the top and all the paths differ from the level of difficulty.

Tourists climb the mountain and get lost in the mesmerizing beauty of nature and  amazing views of the mountains. Mont Saleve is a hub to various adventurous activities, you can indulge in hiking, mountain biking, hand gliding, rock climbing, paragliding, trekking, and more at Mont Saleve.

Cable car ride is also there for everyone which takes you to the top in just five minutes and gives marvelous views of the valley, mountains, lake and beauty of nature. Mont Saleve is a thrilling spot for the adventure freak and the nature lovers.
How to Reach Mont Saleve


1. By Bus: You can quickly get the bus number 25 or number 8 along with a day regional bus pass to reach Mont saleve.

2. By Drive: You can quickly drive your vehicle to Mont saleve, which is almost 30 kilometers away from Geneva airport.

3. By Public Drive: you can hire a cab or public transport to get there.
Best Time to Visit Mont Saleve


Although the place could be visited at any time of the year, different seasons have their essence as one can enjoy different sports.

1. Summer: In summer, the weather is sunny, with temperatures hovering between 17 to 20 degrees celsius. You can go on a romantic boat cruise, fishing, or one can hire a boat to spend a memorable day in water.

2. Winter: In winter, the weather is slightly chilly, with temperatures going as low as -8 degrees celsius at night and remains below 0 in the day time. However, you can still go ice fishing and ice skating.
What Not to Miss at Mont Saleve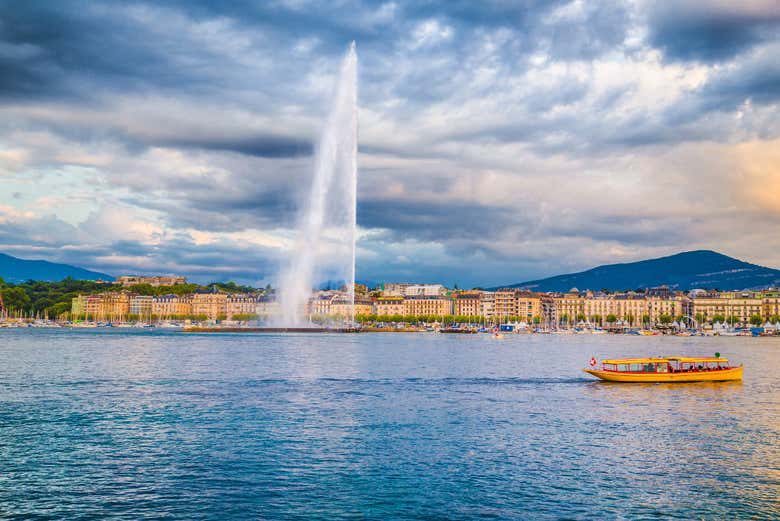 Nestled amidst sweeping valley of Mont Saleve, there are numerous places worth visiting. Here is a list of some of the exciting places one should visit on their trip to the Mont:

1. Paintball paradise: Paintball is a sport in which people shoot a gelatin ball to the opponent team, which bursts with different colors. Paintball paradise offers this sport to all the visitors' along with food and beverages. You can have a memorable time with your family and friends here.

2. MadnesScape: MadnesScape offers a variety of games for kids and adults to choose from like Flying Dutchman, Gabriel's mansion, and a lot more to play with the help of the staff. It also has a bar to offer beer and wines and other nonalcoholic beverages to the visitors.

3. The Geneva water fountain: situated near Lake Geneva, Geneva water fountain, also known as jet d'Eau, is a famous landmark and a beautiful destination for tourists. At the height of 140 meters, five hundred liters of water is jetted at the speed of two hundred kilometers per hour.

4. St. Pierre Cathedral: St. Pierre cathedral was built as Roman catholic cathedral and it became a reformed protestant church of Geneva. John Calvin was one of the leaders of the protestant reformation and St. Pierre Cathedral became his adopted home church. There is also a chair inside the church, which is used by Calvin. This is a must-visit tourist destination.

5. Palais des nations: since 1946, served as the home of the United Nations Office at Geneva, the palace of government was built between 1929 and 1938.the castle is situated in Ariana Park, the building has a clear view of the French Alps and overlooks Lake Geneva.

6. Reformation wall: This is the international monument of reformation, situated in Geneva. This wall was founded by John Calvin and was inaugurated in 1909 on his 400th birth anniversary. The LGBT group vandalized the wall on 15th July 2019, and they poured color on the statues. It is a beautiful and historical place for tourists to visit.
Other Essential Information About Mont Saleve


1. Location: Mountain of France it is located in Haute-Savoie, Rhône Alpes.

2. Entry fee: The Mont Salève cable car entry fee is 11.3 euros per person. You can take your bike or pet dog free of cost. You can also hire a bike for 140 euros or less for an adventurous trip.

3. Distance from Geneva airport: from Geneva airport: Mont Salève is almost 30 kilometers, and it is easy to travel by bus, car or any public drive.


Facts about Mont Saleve


These are some interesting facts worth knowing before going to the place literally:


For paragliding, you don't need permission from France and Switzerland, both countries' clubs will take you up by van.


There are numerous hiking paths which lead to the top of Mont Blanc and all the paths differ according to the difficulty level.


Located in France, mont saleve is also known as Geneva's local mountain and the heart of Geneva.


The cable car ride was established in 1932 and it has been working ever since.


The cable car can take you to the heights of 1100 meters in 5 minutes.


The place has been painted by a famous painter named Konard Witz in the La Pêche miraculeuse in 1144.


To reach the top of Mont Saleve, the first electric railway was built in the year 1892, but it's services ceased in 1932 and cable car was established.


There is a group of friends named as, Les Amis du saleve (friends of saleve), who explore different routes to the mountain every Sunday at 10 AM.

Hiking at Mont Saleve


Mont Saleve promises a great hike to its tourists and the adventure lover in you would love hiking up the heights just to be rewarded with panoramic views of the surroundings. Although the mountain has challenging and treacherous routes, one can still have a lot of fun on the way. In fact a lot of travelers climb up every week and some also more than a week.


The easiest way to reach the top is by cable car which will take you to the top in 5 minutes, but this won't allow you to enjoy a long and lovely walk around nature. It takes almost 1.5 to 2 hours to reach there by walking. There are secure as well as challenging routes to walk, and different ways from Veyrier, Grand Gorge, Gorton d'Orjobet.

Grand Gorge is one of the straight and fastest ways to the top. 
There are many incredible views. Beginning at the lower station and after crossing the bridge, the mystic Mont saleve will start. Views of glacial erratic, which are granite and gneiss rocks along with arve glaciers can be seen.

Then walking along, a funicular tunnel which is one of the remains of the old cog railway that was in use until the 19th century is noticeable. Moving along, the staircase, which is the history of Mont saleve, would be visible. Climbing up, chateau de monnetier might be glimpsed. Continuing your walk will approach the oratory of Notre-Dame de saleve. Then a few kilometers ahead is a restaurant serving traditional cuisine, named chalet de la Croix. The botanic garden signals that you have arrived. 


Mountain Biking at Mont Saleve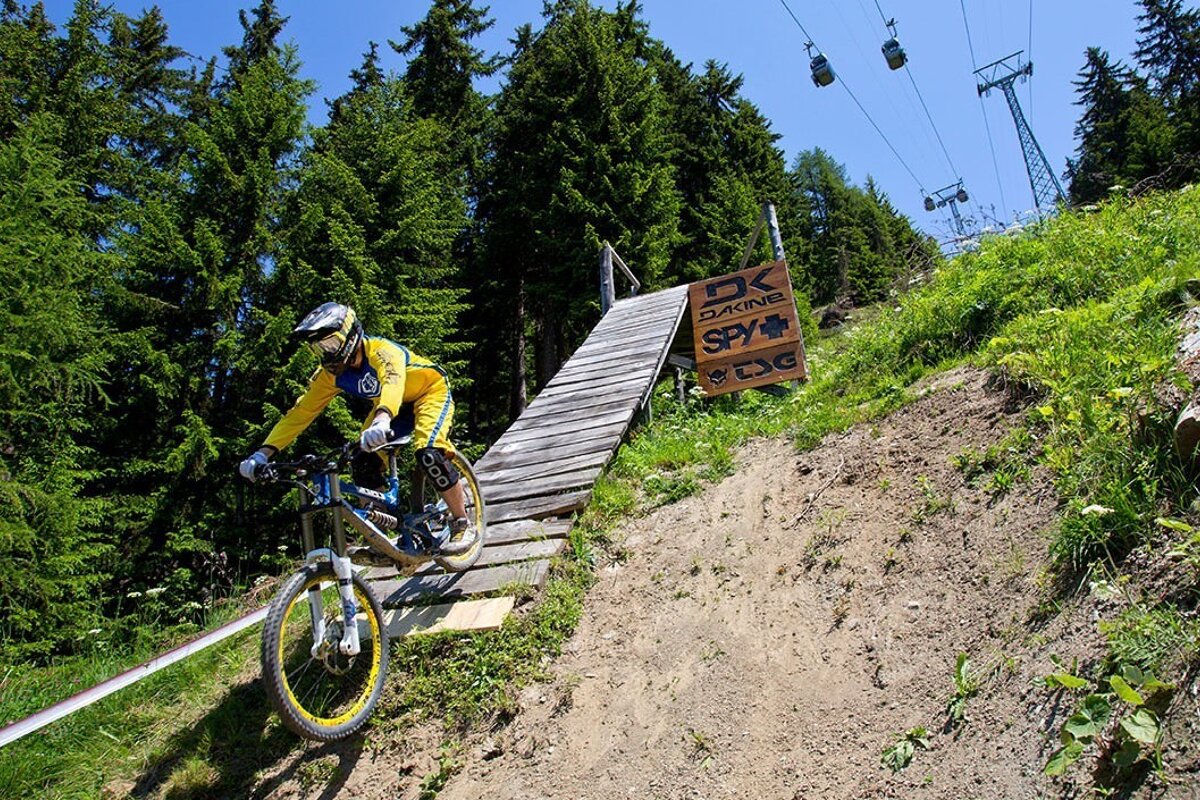 Mountain biking is one of the adventurous sports at Mont saleve and it is a perfect place for mountain biking. One can ride to the top of Mont saleve along with enjoying the views of Mont Blanc and the Alps. There are different reasons tourists opt for mountain biking; one can enjoy spectacular scenery; it gives them pride, an exceptional enjoyment, or to enjoy a difficulty to face while riding.

There are four different routes to choose from, starting in Cruseilles, Annemasse, Collonges-sous-saleve, or la Muraz. At the end of the road from la Muraz to Cruseilles, there are spectacular views of Aravis Mountains, Chamonix Aiguilles, and aiguille Verte.


The cycle tour starts with the historic city of Geneva to the Parc Des Bastions. Then passing from Parc Bertrand, the route continues to de Florissant, which is the link between town and the country. There is a museum in the way which is worth a visit named the Ethnographic Museum. The Pont de Siren leads to the yellowish and surging Arve, which rises in the region of Mont Blanc.


Bike rentals are available online and offline to enjoy the fantastic mountain biking. Bikes can be transported free of cost by the cable car to the top of the Mont saleve. 

Paragliding at Mont Saleve


For the sports enthusiasts and adventure lovers, Mont Salève offers different sports; one of them is paragliding, which can make you fly in the sky. You can cherish the view from Mont Salève to Geneva and the Alps with the passionate and professional instructors.

With the help of instructors you can go a two seated flight, they will convert your fear into joy, or you can go and fly with your group or alone, all the options for paragliding are available to touch the sky. Also, the Salève Paragliding School is there, which is open daily for you to learn it and then do it fearlessly on your own.


Take off is easy; it starts with running down from a soft sloped, open field, flying over the slope, and then gently reaching the edge of the cliff where you can get the beautiful and admirable view. All the equipment is provided to you, and you just need to bring your comfortable outfit and shoes.

Children from the age of 7 to an adult of the age of 80 can enjoy paragliding. It is available every day according to the weather conditions every day, if the weather is right and there is a friendly and favorable wind, then it is the perfect time for paragliding.

Mont Saleve Cable Car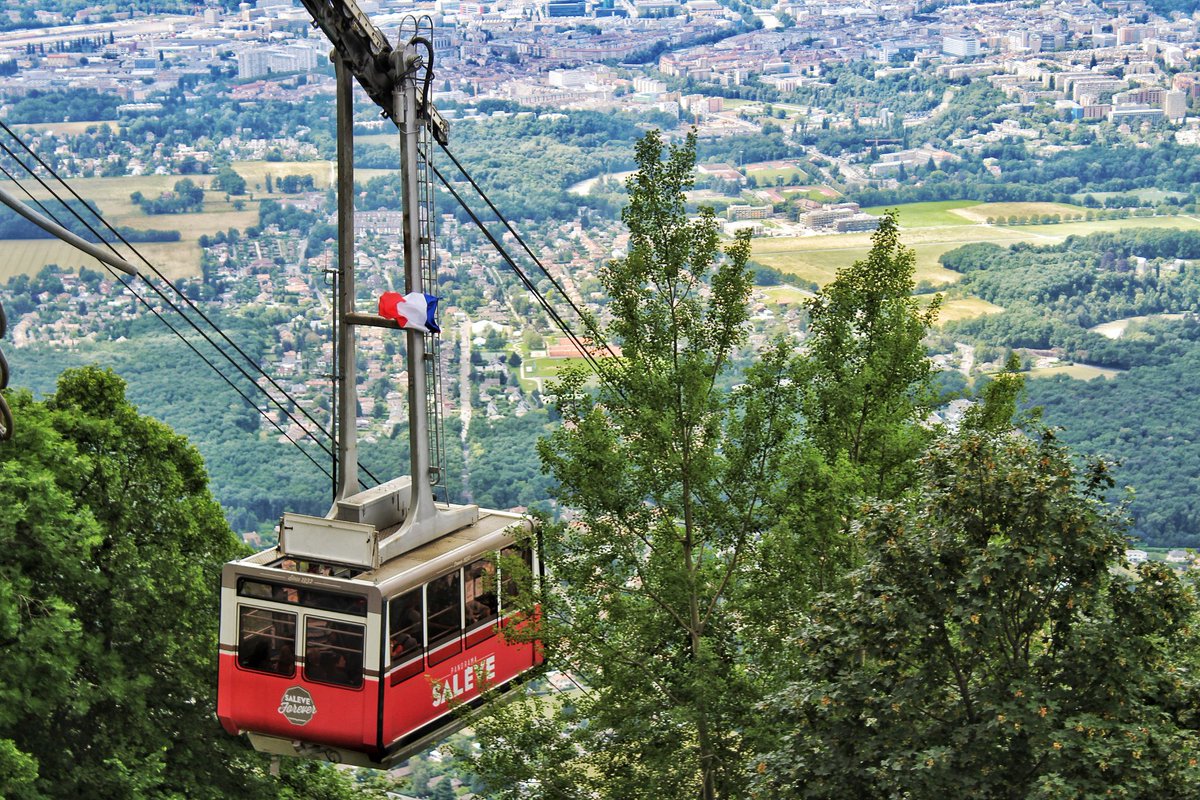 Built in 1932, the cable car in Mont Salève takes you 1100 meters high in less than five minutes. Cable car is also known as Téléphérique du Salève. It runs all day between an interval of twelve minutes and takes tourists to the top. On your journey, you can gasp at the spectacular views of the Geneva cluster, Lake Geneva, Jura Mountains, Mont Blanc, Prealps Lake Annecy. 


Mont Saleve cable car allows you to take your bike along if you want to ride one side by your bike and experience the trip from cable car from the other side. Also, you can transport your pets for free on this ride. There are picnic areas available around the cable car so that one can sit, relax, eat and enjoy with their loved ones. Weather conditions like wind, storm, or rain can interrupt the running of cable cars, so before leaving, check the weather conditions so that you can have an uninterrupted ride and trip.

Tips to follow before walking on the Mont Saleve


These are some of the tips which might help you while your expedition in the beautiful valleys of the Mont Saleve:


1. Mark all the paths from where you passed, this would be easier and convenient for you to remember tracks from where you moved. In case you get lost, these marks will help you to get back to the road.


2. If you have children along with you, always keep an eye on them and do not leave them alone as they might lose their way.


3. Keep all the necessary things with you like your clothes, medications, a mobile phone with a power bank, water, some food, etc. to be on the safer side.


4. Check weather conditions before going and keep checking it so that you don't face any weather-related problems which might spoil your trip.


5. Avoid sloppy paths as it could be dangerous for you.


6. Pre-plan your route to reach as soon as possible and enjoy your trip without any hustle.


7. Keep your camera handy so that you don't miss to capture any beautiful view.


8. You can take free maps and all the information at the tourist information desk at the airport.


9. Always start early in the morning to avoid going in the dark.