About Mapro Garden
Nestled amid the verdant surroundings of Panchgani lies Mapro Garden. Mapro is an acronym to a renowned franchise called Mahabaleshwar Products, which makes sumptuous fruit-based supplies. When it comes to exploration, Mapro Garden does not lag behind. There is the chocolate factory, restaurant cum café, a quant nursery, and a children's play area along with a retail outlet that sells Mapro products. The café serves scrumptious food made out of organic ingredients. They have a repertoire of delicacies to select from, including sandwiches and pizzas. Their specialty is the strawberry with whipped cream served with a smack of deliciousness.

Established in the 1980s, Mapro Garden is an extension of the Mapro Food Factory, which attracted visitors to see how jams and syrups were produced in factories. After realizing the excitement of people when they visited the place, they started serving their own ice cream, which was then followed by the addition of various other organic items on the menu. And now, Mapro Gardens have become a cherished tourist destination.

There is an in-built auditorium that has captured the essence of the process and screens it for the visitors every now and then. There are retailers selling jams outside the auditorium, where the visitors can buy the product of their preferred choice after tasting the samples.
How to Reach Mapro Garden


Mapro Garden has various well-connected modes of commutation:
By Air: The closest airport to Mahabaleshwar is situated in Pune at a distance of 120 km. This distance can be covered by hiring a cab from right outside the airport or renting a bike/car.

By Bus: The nearest bus stop to Mapro Garden is the Panchgani bus stop at a distance of 8 km from the place. You can easily hire a cab, or hail an auto from the bus stop.

By Road: Being a small town, there are no buses that will drop you directly at Mapro. Thus, renting a cab is the most convenient way of traveling. There are bike rentals around the town, and in the nearby major cities of Pune, Mumbai and Goa.
Best Time to Visit Mapro Garden
During winters: The best time to visit Mapro Garden is in winters, from December to February. The heat of the sun is soft on the skin, and the climate is cool. There are no traces of humidity, and the temperatures vary between 15 degrees Celsius to 25 degrees Celsius.

During summers: In the summer  months of March and April, the Mapro Strawberry Festival is celebrated, thus attracting a lot of tourists. 

During monsoon: Monsoon is followed by unpredictable showers, thus making sightseeing difficult. Therefore, if you visit during monsoon, do not forget to carry umbrellas and raincoats.
What Not to Miss at Mapro Garden
Places to Visit Around Mapro Garden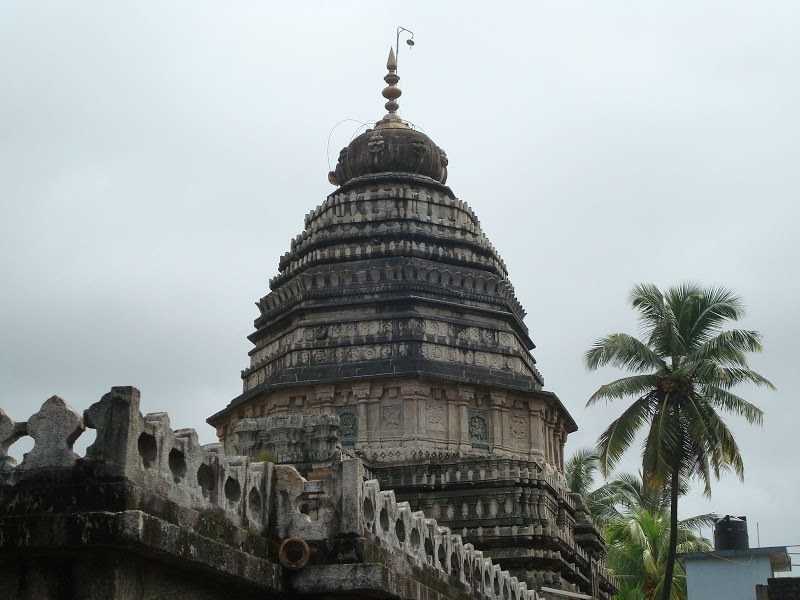 If you have explored the variety of things one can marvel at by using strawberries, then there are various other places you can explore around the area:


1. Mahabaleshwar Temple-
Mahabaleshwar Temple is a Hindu temple dedicated to Lord Shiva from Hindu mythology. It has been created with black stone and has a statue of Nandi in front of the Shiva Linga. Various devotees and archaeology enthusiasts visit the place to seek blessings of gods and goddesses enshrines here.


2. Arthur's Seat- 
Arthur's Seat is a beautiful vantage point for those who want to experience nature at its best. It is a popular sunset point that people visit to witness the verdant view of hills and rivers from atop. The point is named after Sir Arthur Malet, who visited the place frequently after he lost his wife and one-month-old daughter here.


4. Elephant's Head Point-
Elephant's Head Point is a hill point located in Mahabaleshwar. From here, you can get a mesmerizing view of the Pratapgarh Road and decorated with a gushing waterfall. Many often trek up to the point as it does not require much effort. There are also horse rides available from the parking to the top.


5. Venna Lake- 
Venna Lake is one of the most pioneered attractions of Mahabaleshwar. The area is surrounded by jungles and lavish street side stalls. Many visit the place to experience the 30 minutes long boat rides. Horse riding is another common activity to do around the lake.


6. Lingmala Falls-
The spectacular sight of Lingmala Falls is only enhanced during monsoon. Situated amid a lush green and vibrant atmosphere, the falls attract many trekking enthusiasts and nature lovers due to its gorgeous appeal. Lingmala Falls constitutes of two waterfalls that confluence at a point, thus forming an oasis. The surrealistic appeal of the place attracts many people.
Other Essential Information About Mapro Garden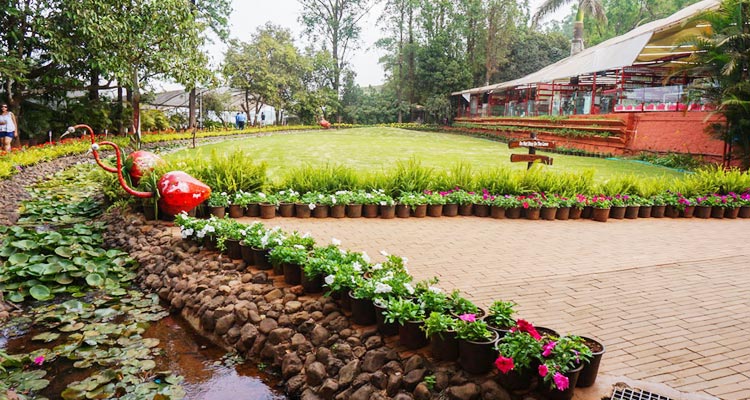 - Location:
Mapro Garden is located at Mahabaleshwar in Maharashtra.


- Address: Gureghar, Panchgani Mahabaleshwar Road, Mahabaleshwar, Maharashtra, 412806, India

- Timings:
Mapro Garden is open throughout the week and can be visited between 8:00 AM to 8:00 PM.

- Entry Fee:
There is no entry required to visit Mapro Garden.

Mapro Garden Restaurant at Mapro Garden
Mapro Garden Restaurant is one of the most popular eateries in town. The verdant surroundings of the place to mingle with the ambiance and make for a memorable culinary experience. The cafeteria is a repertoire of exciting dishes to make your taste buds tingle. You can select from French fries, soups, sandwiches, and wood fire pizza to variety of ice creams. And of course, it is renowned for its sweet and juicy strawberries served with cream on all occasions. There are various other strawberry delicacies including strawberry shake and ice-cream.
Mapro Strawberry Festival


Mapro Strawberry festival is celebrated towards the end of Easter in March and April. There are various stalls set-up displaying avant-garde edibles using one key ingredient – strawberries. You can try various dishes from the samples  produced freshly.


Also, there are traditional folk dances performed by professionals that attracts many tourists exploring the culture of Mahabaleshwar. Amidst the chirpy crowds and folklore, Mapro Strawberry Festival poses as an enthralling way of celebrating the gifts of nature.

Traveler's Tip before visiting Mapro Garden


There are certain things you should keep in mind upon or before your visit to Mapro Garden:


1. Carry sunscreen, hats, or sunglasses with you in order to shelter yourself from the heat of the sun.


2. Do not litter the farms, nursery, or restaurant. The place is well-equipped with dustbins.


3. There are tattooists designing temporary henna tattoos for tourists free of cost. So if you want, you can have a pattern or design painted on your hand.