About Main Beach
The alluring Main beach is located at the Northern end of the Gold coast and has become one of the most-visited beaches there. It is known as the Main beach because it was considered the main beach for surfing to the town of Southport. The beach is a treasure trove of a blend of new ideas and old elements which makes this place a beautiful hang-out for enthusiastic travelers.

One of the major highlights of the beach is the presence of Pavillion 34 which is a casual beach cafe replete with a lot of delicacies like pineapple fritters, fish and chips and a lot more. You will find a lot of vintage memories and photographs which will help you understand what the Main beach was in the olden times.

The bathing pavilion is located adjacent to the Southport Surf club which was established in 1936. In the peak season, the Main beach becomes extremely popular among surfers as it has an open shore break. The Main beach provides a great experience for those who want to sit here with peace and also for adventure lovers.

It also has a large strip of land devoted to cafes, bars, and pubs with classy restaurants to fire up your night. If you want to fill your shopping bags, then you can wander towards the Southport Spit and discover some cool items you can own. To explore and delve into the niceties of Modern and traditional Gold Coast and its adjoining towns, this beach sure presents a golden opportunity for travel-lovers and influencers. 
How to Reach Main Beach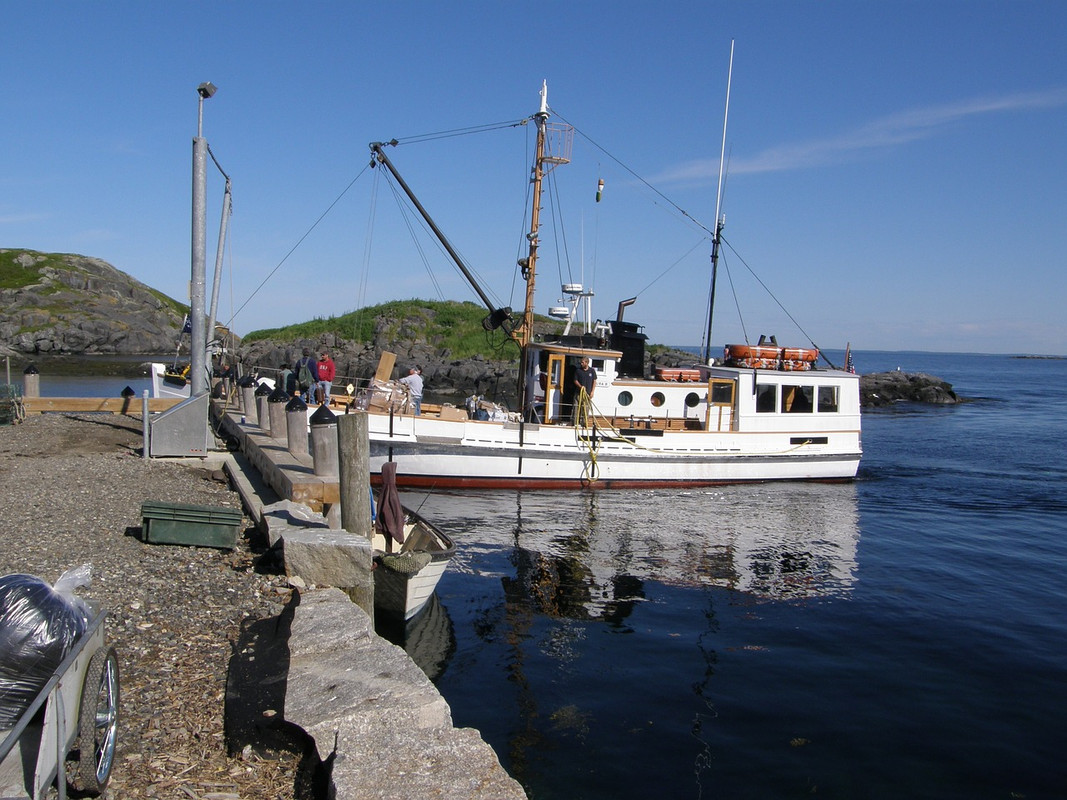 Credits: Image by sbj04769 from pixabay

The Main beach from Gold Coast can be reached by different transports as listed below:

By Bus: It takes 27 minutes to reach Main Beach by bus that takes off directly from the airport. You will have to get off at the Broadbeach South station which is closest from there.

There are buses every 20 minutes which makes it a cost-effective option to reach. From the beach station, you will have to take a tram to the Main beach station that takes another 10 minutes. This is considered the best way to reach. 

By Airport Shuttle: You can also take the airport shuttle which will take 25 minutes but you will reach there directly. 

By Road: There is no dearth of taxis and cab which will take you to the destination. The airport terminal has several booking counters from where you can book a cab driver to your favorite beach. 
Best Time to Visit Main Beach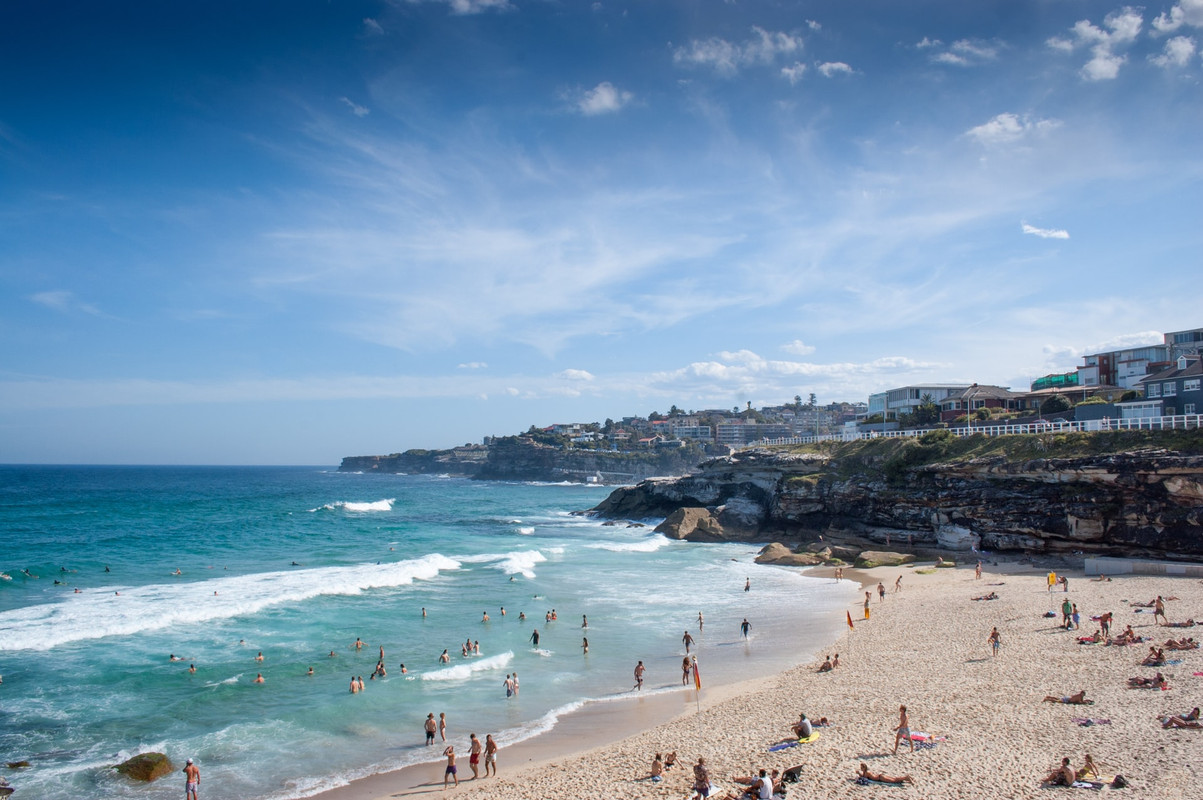 Credits: Image by Willlanganberg from Unsplash
Gold Coast enjoys bright sunshine for almost 300 days a year. But for the beach visit, we recommend you to visit here between May and October. The warm weather is perfect for beach tours because all the activities come high and live during this period. We do not advise you to visit here in January and February mainly because humidity during this period is at its peak and beach visit can get extremely annoying.
There also will be heavy rainfall during this time, hence visiting the beach will be a futile experience.In the winter months from June and August, it is very sunny with temperatures dropping close to 12 degrees. The sub-tropical nature of the location makes this zone free from extremities of the climate. But, summers are still regarded best for a beach visit. 
What Not to Miss at Main Beach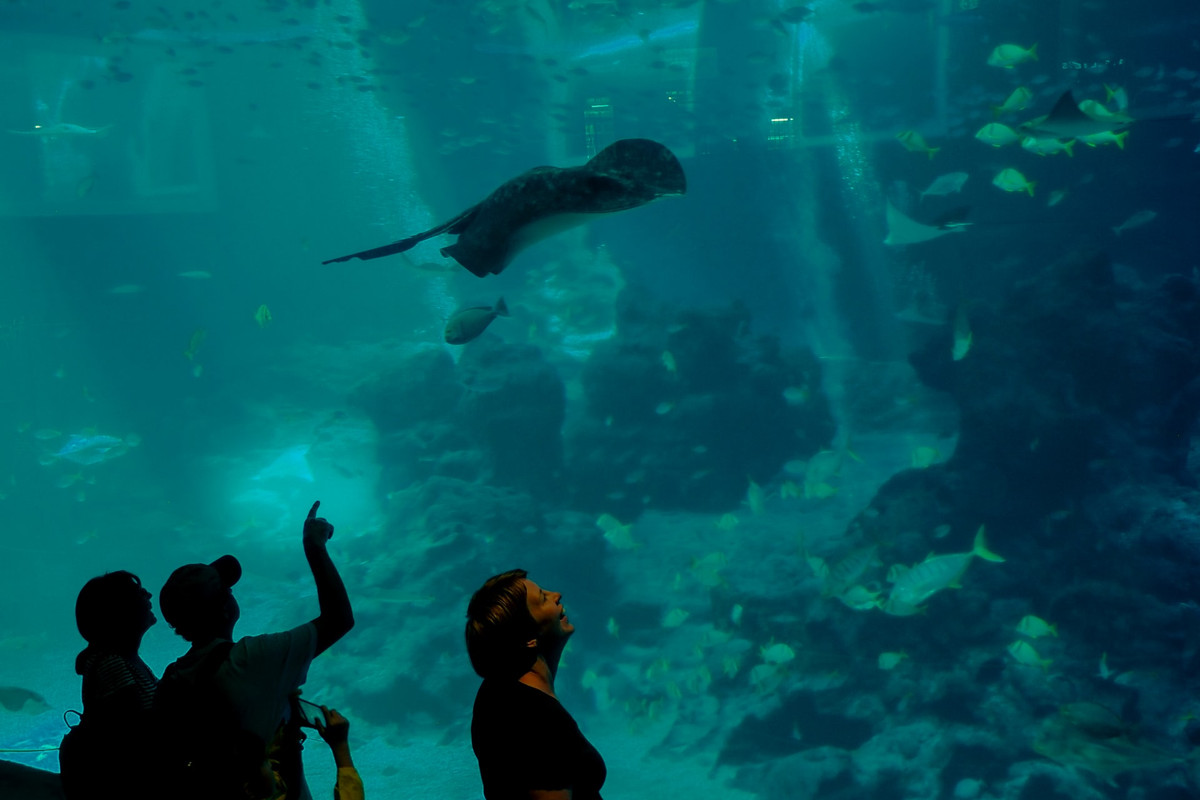 Credits: Imgae by WIna Tristiana from unsplash
Here is the list of best places that must visit at the time of Main Beach Tour:

1. Sea World
Sea world is a popular oceanarium that has a theme park along with a marine mammal park. The park also hosts several rides like the storm coaster, monorail, the Viking, the revenge flume ride and much more. It has been established to promote wildlife conservation by protecting and rehabilitating the despondent wildlife.
Sea World also hosts several shows like Affinity, Fish detectives, SpongeBob for kids. The range of marine attractions displayed here is unmissable. A few prominent ones are polar beer shores, penguin encounters, and ray reef. Visit here located very close to the Main Beach and take back memories of a lifetime. 

2. Wet and Wild Gold Coast
Gold Coast is synonymous with beaches, thrills, adventures and theme parks providing full-blown entertainment. This place too has raised its popularity meter by being one of the largest water parks located on the Gold coast. The park is open throughout the year with water rides heated up in the winter months.

Located 20 minutes away from the Main beach, the park provides electrifying experience sending riders to crash and speed up into huge free falls. The Extreme H2O zone with blackhole, tornado and Mach 5 will elevate your enthusiasm level to a new high.

3. SkyPoint Observation Deck
Another jaw-dropping experience is located 230 meters in the sky is the observation deck. It is by far one of the most popular attractions with visitors dying to come here often. It provides a 360 degrees blanket view of the boondocks.

To view the scintillating skylines of Brisbane and beyond, visiting here should surely be in your itinerary. At night, the deck converts into a sophisticated bar that plays ear-pleasing music. 

4. Harbor Town Outlet Shopping Center
For family fun and shopping spree do make a visit here. With more than 200 outlets under its belt, the shopping zone has some of the most celebrated belts. You will also find several restaurants and bars to fascinate your taste buds. You will find everything in these outlets from fresh sea-food produce to homeware, from fashion to beauty products and from health products to footwear.

This place has everything you need and doubles up as a great place to hang out. The reading cinemas here will provide you one of the best cinematic experiences you have ever thought of. They have 14 big screens with a comfortable luxurious interior and bar with dining facilities. 

5. Infinity Attraction
You will never ever have experienced such a thing, and when you are here, you have to experience this place. A thirty-minute ensemble bisecting into a maze-like a dry run, embedded with modern technological detailing and audiovisuals that will be a treat to you.
The host of special effects, illusions, and sounds will make you feel that you are entering into a dream world. This immersive art of a place presents a one-dimensional journey that tingles and fulfills your senses to the brim. At the end of this journey, you can visit the gift store to treat yourself with the most unique gift articles. For special souvenir wishes also, you will love the collection here.
Things to do at Main Beach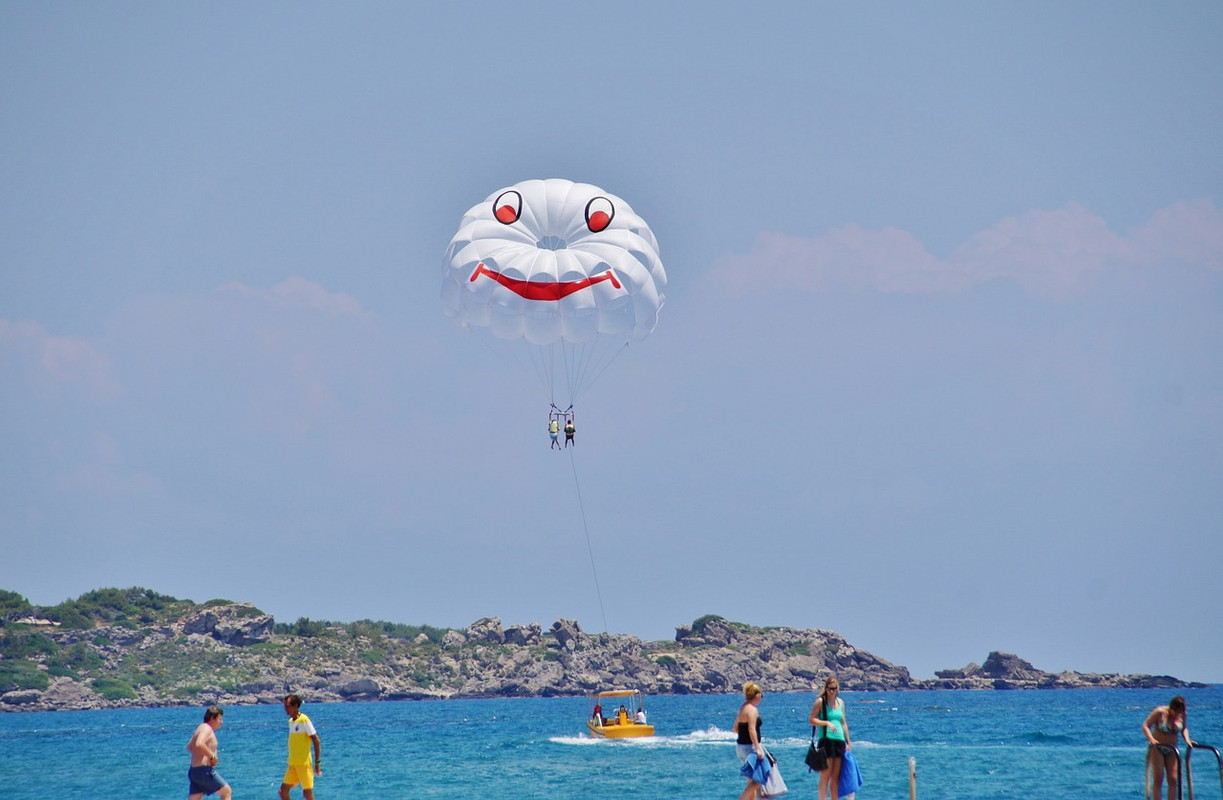 Credits: Image by Ivabalk from pixabay
If you want to get treated the Australian way, then visit the Main beach and get involved in parasailing and Polynesian cultural performance. Adventure seekers and those who love art and peace, will love the aura and make memories that will last a lifetime. Here are some of the best things you can do at the Main beach.

1. Enjoy the Parasailing Ride
You will love this parasailing journey because you will witness beautiful oceans below you. When you sail up the skies you will get an adrenaline rush refusing to die out soon. During the sail, you will also see the wildlife with illuminating images of dolphins and turtles on your flight.
Parasailing is available for everyone as it has different levels depending on which one to go. The training staff and the support staff are friendly and extremely encouraging.
2. Enjoy everything Polynesian
The rich and vibrant Polynesian culture will sweep you by your feet. The show can be enjoyed thoroughly with their food and drinks. Many entertaining activities will be on display at the show in which the audience also can participate in the gamut of activities on display.
After the show, the guests can also enjoy authentic Polynesian food. Your dining experience also will be filled with memories of beautiful dance performances by the crew.
3. Get sea-food from Gold Coast Fishermen's Cooperative
To get a taste of authentic sea-food, it is important that you source freshly caught sea-food. At the Fishermen's cooperative the locals sell fresh seafood at great rates.
The cooperative was founded in 1970 and has a fleet of 12 trawlers. You will find all varieties of seafood like Balmain bugs, sand crabs and other varieties.
4. Take Surfing Lessons
Surfing is a popular water sport in Australia. Visitors can take surfing lessons from the wet surf schools where you will be trained primarily on the beginning course which will take 2 hours. Kids also can choose to take the course either at the wave pool or at the ocean whichever option they are comfortable with. The trainers provide assistance and make the expedition fun and informative.
5. Explore the beach and Pavilion 34
The Main beach is full of wondrous delights that can be explored when you spend more time here. The old bathing Pavillion called Pavillion 34 is one such spot that has been converted into a cafe.
6. Visit the Macintosh Island park
The island park is circumscribed by the famous triangle of Surfers paradise, Southport. The park is for those who want to sit peacefully watching your children glee. On one side you can celebrate with a mini-picnic, while on the other side you can take a quiet stroll with your partner hand in hand.
The large burly trees provide the shade of relief from the sun which can be harsh at times. You will also witness birds of local origin. A stream cascades through the park and marches past ahead under a quaint and forlorn bridge. 
Other Essential Information About Main Beach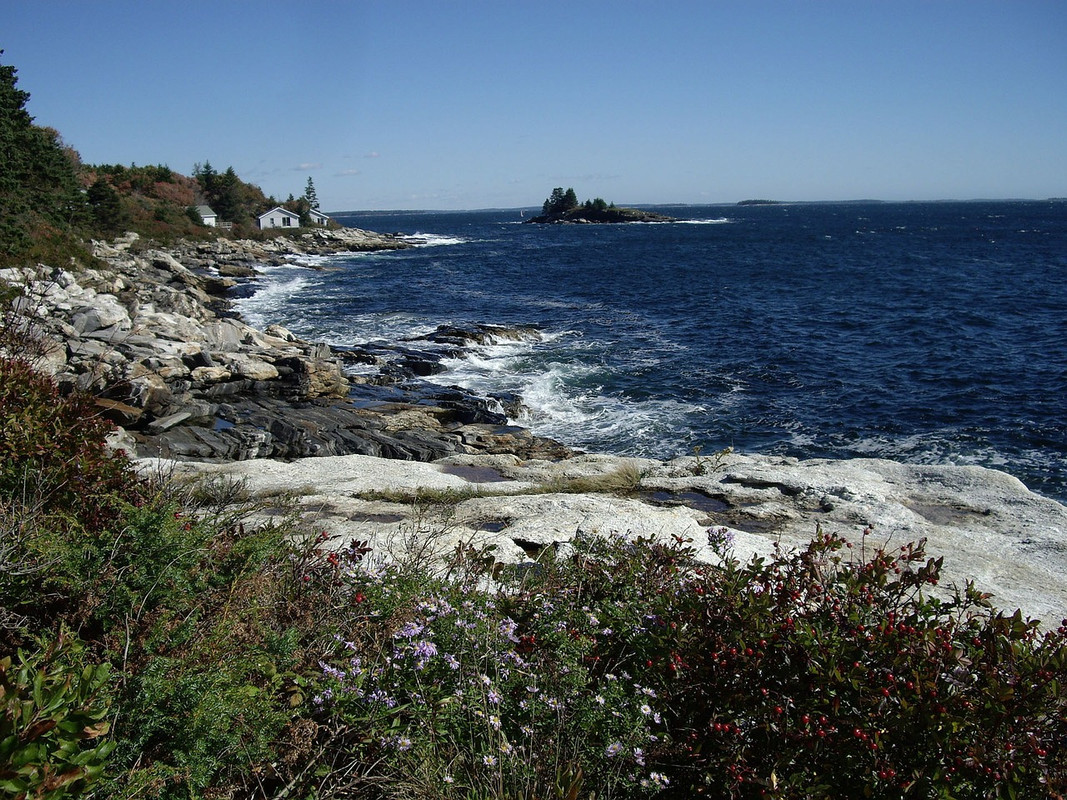 Credits: Image by Lanacm from pixabay
Location
The complete address of the beach is MacArthur Parade, Main Beach, Gold Coast, Queensland, Australia
Timings
There are no specific timings here. Visitors can visit here any time although we recommend not to come here when it is deserted or late at night.

Entry fee
Entry to the beach is free of cost

Distance from Gold Coast Airport: 
the total distance between the airport and the beach is 35.6 km. The total travel time is close to 45 minutes. 
Restaurants at Main Beach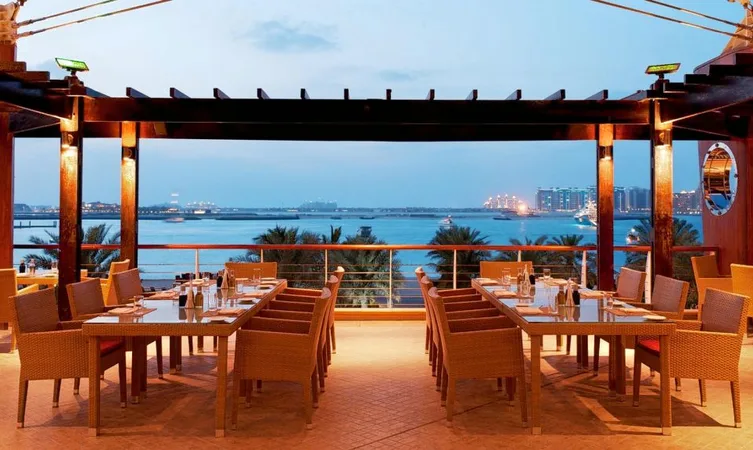 If you are a foodie and an avid bar hopper then this list will do a world of good to you. Here we list the top places for you to have a good time, even when you are lonely. 
1. Glass Dining and Lounge bar 
The glossy interiors with beguiling views is what defines this award-winning bar cum dining wonder. For those who crave for signature drinks and ales, this place provides a sigh of relief thanks to its elaborate drinks menu. Your meals will be appetizing as the menu has some careful hand-picked items you will savor. 
2. Vie Bar and restaurant
At Vie, you will vie for its luxury aura and food that has won a thousand hearts. The diamond-tiled marble hallway and lavish furnishings of the shiny Palazzo Versace hotel is a dream come true. Enjoy the views of the bay and the yachts of the cosmopolitan Gold coast. 
3. Fishermen's Wharf Tavern
This place is something that every sports enthusiast and gaming buff will appreciate. The lounge bar is a relaxing casual hangout for the hippie generation with a wide selection of tapas and gourmet pizzas. With an impressive line-up of cocktails and their signature dish fishbowl sing along with the DJ specials and enjoy a cool and comfortable time here. 
4. Chill on Tedder
This place is a no-brainer. It has a dedicated meal service with some yummy menu sixers with a huge list of cocktails, mocktails and neat refreshments at your disposal. For a huge group of visitors, this restaurant is a blessing in disguise. The menu star performers are pomegranate mandarin martini and the chocolate negroni.
Traveler's Tips before visiting Main Beach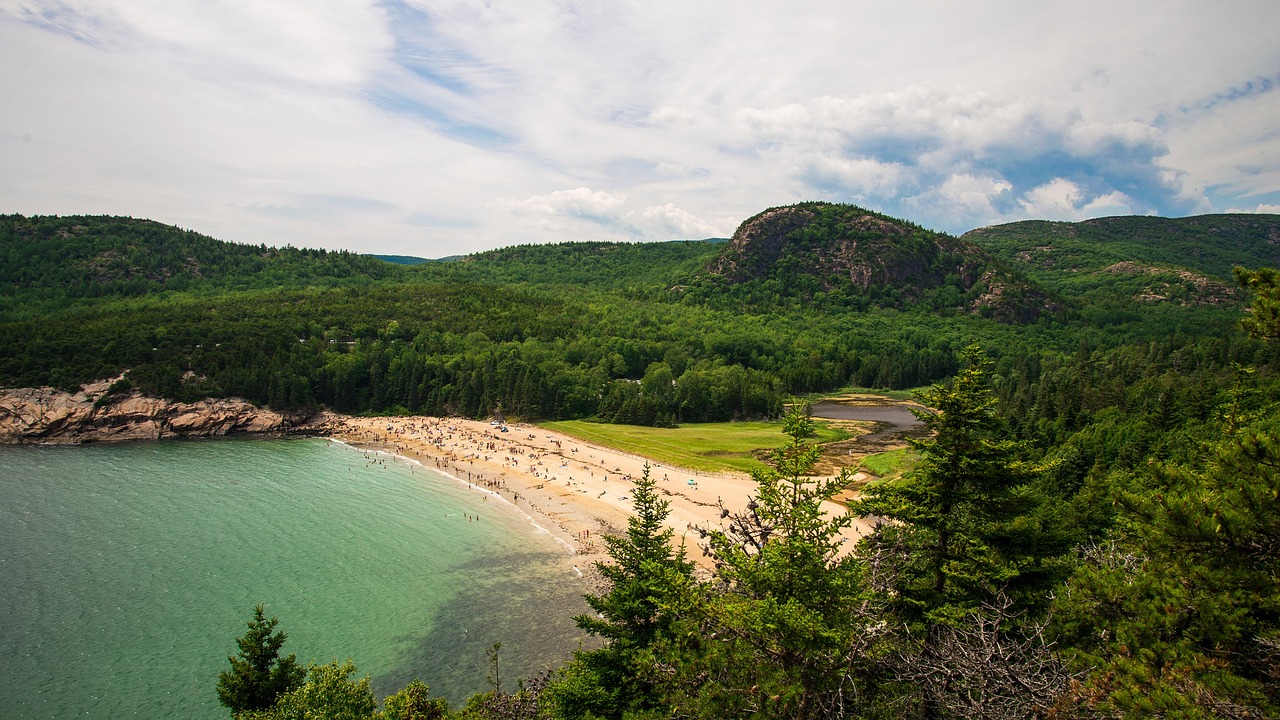 Credits: Image by Skeezz from pixabay

1.
Do not forget to carry a small backpack so that all beach essentials are present with you when you need them the most
2. 
Avoid wearing flashy clothes. Stick to cotton clothes and comfortable ones at that.
3. Choose a comfortable place to sunbathe.
4. Carry a reliable sunscreen to protect your skin from the wrath of sharp sun's rays.
5. Be sure to carry UV special sunglasses to protect your eyes.
6. Carry a first-aid box for emergency mishaps
7. Keep your mobile phone charged fully because the trip is so engrossing that it may take an entire day.
8. Carry essentials like a hat, beach towels and lots of water to keep you from getting dehydrated.