About Benaulim Beach

Benaulim Beach is a serene beach situated about 2 kilometres south of Colva. It is a fishing beach, which is known for its calm and relaxed nature. If you're a tourist in search of a relaxing and rejuvenating holiday, Benaulim beach might be the place for you.

This beach is almost hidden from the large crowds that surge through the North Goan beaches and in spite of having a considerable fishing industry, tourists aren't aware of it. The weather here is much like other places in Goa with hot summers, pleasant winters and torrential monsoons. One thing that makes Benaulim stand out from other Goan beaches is how clean and calm it is.
Benaulim Beach is so clean because it is away from the noisy crowds that we normally associate Goa with. There are several kilometres of just smooth white sand with a few fishing trawlers scattered here and there. Although most of the time, Benaulim is a quiet paradise, it does tend to get a little crowded in the evenings as tourists come to enjoy the west-coast Indian sunset. The beach also tends to get crowded during the weekends.
Being far away from the energy of the city, time works differently on Benaulim Beach, and this place gives tourists the perfect getaway.
How to Reach Benaulim Beach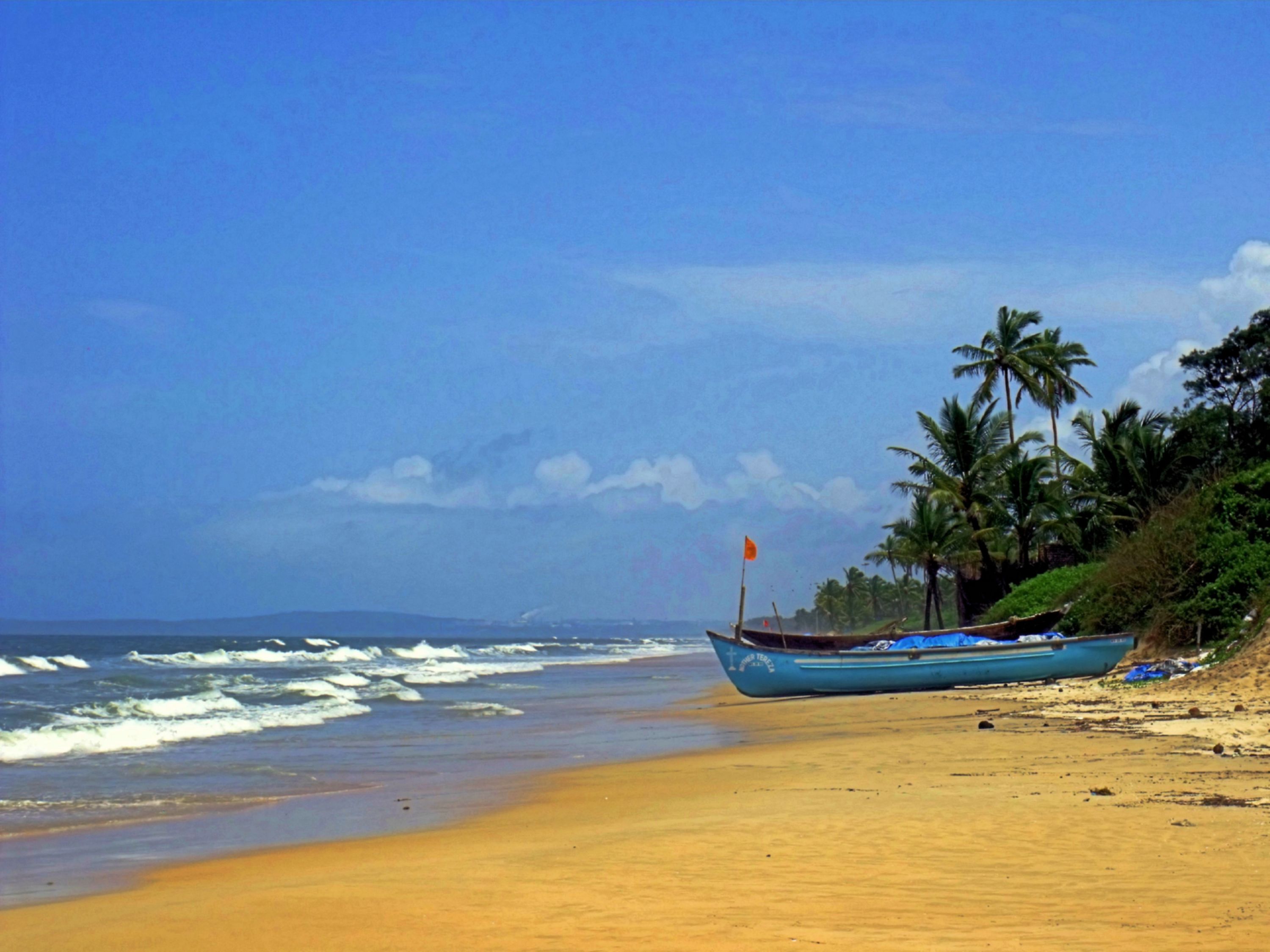 As with most places in Goa, there are 2 main ways to get to Benaulim Beach; either by taxi or by car rental. If you choose to rent a car, the rental costs will work out to approximately Rs. 1200 per day for a five-seater, whereas taxis will cost around Rs 1000-1500 for a one-way journey. Goa as a whole doesn't have ride aggregators like Ola and Uber.
How to Reach Benaulim Beach from Panji: The quickest way to get to Benaulim beach is via taxi. It will cost you around Rs 1100 and takes 40 minutes.
How to Reach Benaulim Beach from Goa International Airport(GOI): The distance between Goa International Airport and Benaulim is only 31 Kms. There are quite a few bus shuttles between the Airport and Benaulim, but we recommend that you take a taxi or rent a car. A cab will make your wallet Rs 1400 lighter (approximately of course)
Best Time to Visit Benaulim Beach


The best time to visit Benaulim Beach is from October to May. Like all of the West coast of India, Goa is hot; pretty much all year long. The daytime temperature ranges from 33 to 36 degrees Celsius. It is advisable to avoid the beach during the daytime. The evenings are enjoyable, albeit humid.
Goan monsoon begins when the South-West monsoons hit the Arabian Sea coast. During the months of June through September, going to Benaulim is a big no.
The winter at Benaulim beach is, on the other hand, refreshing. There's nothing but clear skies overhead. The days aren't too hot, even during noon.
What Not to Miss at Benaulim Beach


A lot of times when tourists come to Benaulim Beach, they do so to get away from the hustle and bustle of the tourist crowd. This area in Goa is more laid back and relaxing. Keeping that in mind we have curated a few activities that will give you a real taste of Goa while at the same time won't be too tiring for those looking for a relaxing holiday.

Church of St. John the Baptist: The Church of St. John the Baptist is one of the older churches in Benaulim and is well maintained. Although not open most of the time, it is worth visiting when it opens for Church service.


Monday to Saturday: 9:00 am to 6:00 pm

Sunday: 6:00 am to 10:00 am

Din Brothers Jewellers: The people who visit this premium jeweller's store recommend Din Jewellers because of the variety they can offer you. Each customer is greeted with a smile, and the jewellers themselves are incredibly charming and not pushy. This establishment's work is synonymous with Benaulim itself.


Monday to Sunday: 9:00 am to 10:00 pm

Swami Ayurveda: Swami Ayurveda is an authentic centre that provides a range of wellness treatments. These treatments include and are not limited to massages, ayurvedic treatments and yoga.

People who've visited this place say that the staff at the centre is extremely courteous and the Ayurvedic massage is 'out of this world'.

Monday to Sunday: 9:00 am to 10:00 pm
Other Essential Information About Benaulim Beach
Water sports in Benaulim Beach
Benaulim Beach is one of the best beaches in Goa for water sports due to its excellent climatic conditions. The best time to visit Benaulim Beach for water sports is between October and April.

Pele's Water Sport: If you're a thrill-seeker who likes to get your adrenaline pumping with activities such as parasailing, jet skiing and banana boat rides, then Pele's is just for you. With reasonable prices and well-trained coaches, Pele's makes sure that you will be in safe hands right from start to finish.

Pele's also offers some rare treats such as dolphin spotting. Since Benaulim is an immaculate beach, you'll definitely have a better experience here when compared to other places in Goa.

 Prices: Jet Ski – Rs. 400 for 10 mins 

           Parasailing – Rs. 1000 per ride

           Dolphin Spotting – Rs. 300 per trip
Nightlife at Benaulim Beach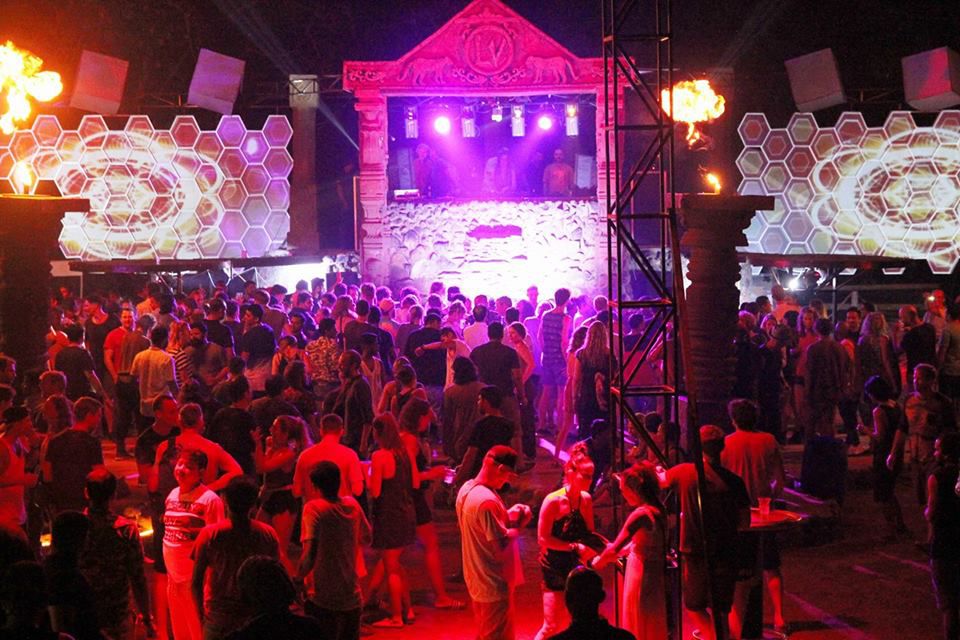 As we said before, Benaulim is actually one of the calmer places in Goa. That being said, it still has a pretty exciting nightlife. Be it hookah, alcohol, a live performance or just good music, there's plenty for you to do and see.

 Pedro's Benaulim: Pedro's is a lovely place on the beach, with a great ambience and yummy food. People who visit here say that the margaritas are just perfect! The staff is also courteous and cheerful! Every Saturday there's an open dance floor and a live band playing good music.
The Red Ginger:When you enter Red Ginger, all you can see are the warm red interiors and the decor that will quickly teleport you to a place in Chinatown. The ambience is fancy, and it is situated right in the centre of Colva. This restaurant serves the best sushi in South Goa.
 Ice Cube: ce cube is one of the most refreshing resto-bars in South Goa. It is ideal if you want to enjoy some snacks, have a drink and smoke some shisha. The shisha here is really good and the service is top-notch. The cocktails here are a must-try.
Places to eat at Benaulim Beach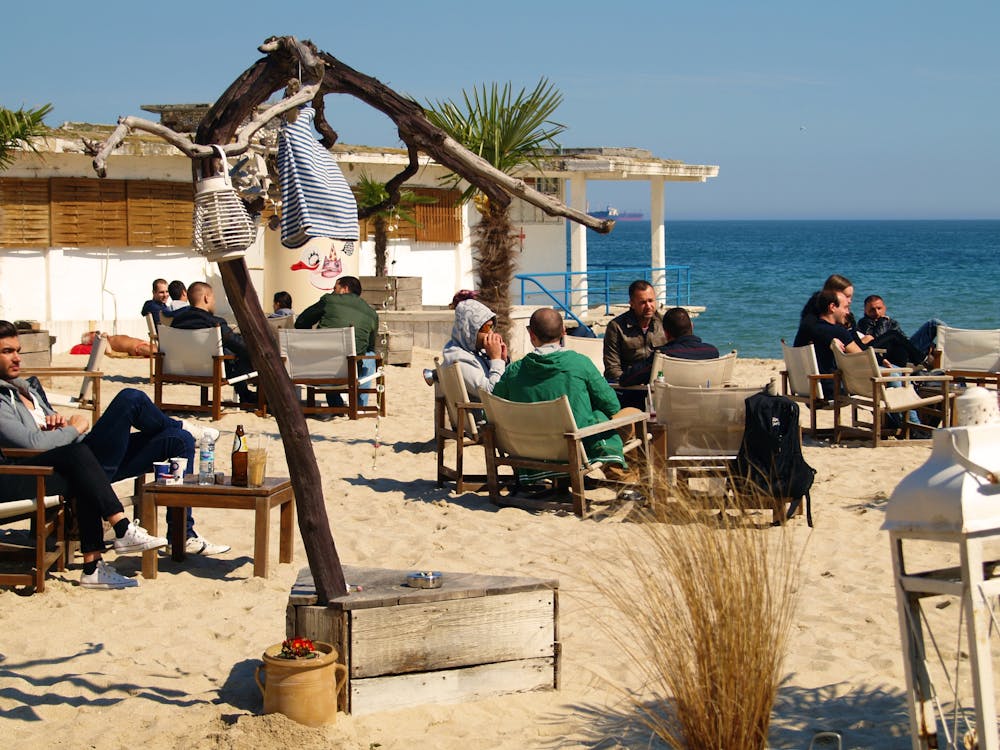 Benaulim has some hidden gems that once discovered you will treasure. Some of the restaurants here have not only great food, but great food served with a smile and who doesn't like excellent service?

Lobster Shack – Taj Exotica: Lobster Shack is well known in the region for its seafood preparations. This place is a part of Taj Exotica and to reach the restaurant, you will be taken in a golf cart right at the entry of the resort. The ambience of the place is really mind-blowing. The waiters are very well versed with the menu and can make great recommendations. Although quite expensive, the experience is worth every single penny.

Papai's Corner: What this place lacks in ambience it more than makes up for with its mouth-watering North Indian and Chinese food. It looks like a regular local roadside fast-food eatery, but don't be fooled by the looks of it! Their motto is to 'get high on food', and yes their dishes can do that to you.

Joecons Beach Shack: mJoecons is one of the most fantastic beach shacks at Calwaddo beach. It has the most uncomplicated look with comfortable beach sit-outs and really, really good food. The service is quick and generous. With such a serene environment, sea breeze in your hair and a cold beer in your hand, it is impossible not to fall in love with Goa while at Joecons Beach


Shopping at Benaulim


Jewels of India: This is one of the most reputed Jewellers in all of Goa. The prices are very reasonable and much like the Din Brother's, the service is unparalleled. Every piece of jewellery you get from Jewels of India is certified, and authenticity is guaranteed. When it comes to quality, the craftsmanship is outstanding, and the price matches. 


Goa Souvenir Shop: This is the best place to check out if you're looking for trinkets that you can take back home to friends and family. Prices are incredibly reasonable, and you can get anything from snow globes to fridge magnets here.
Places to stay near Benaulim Beach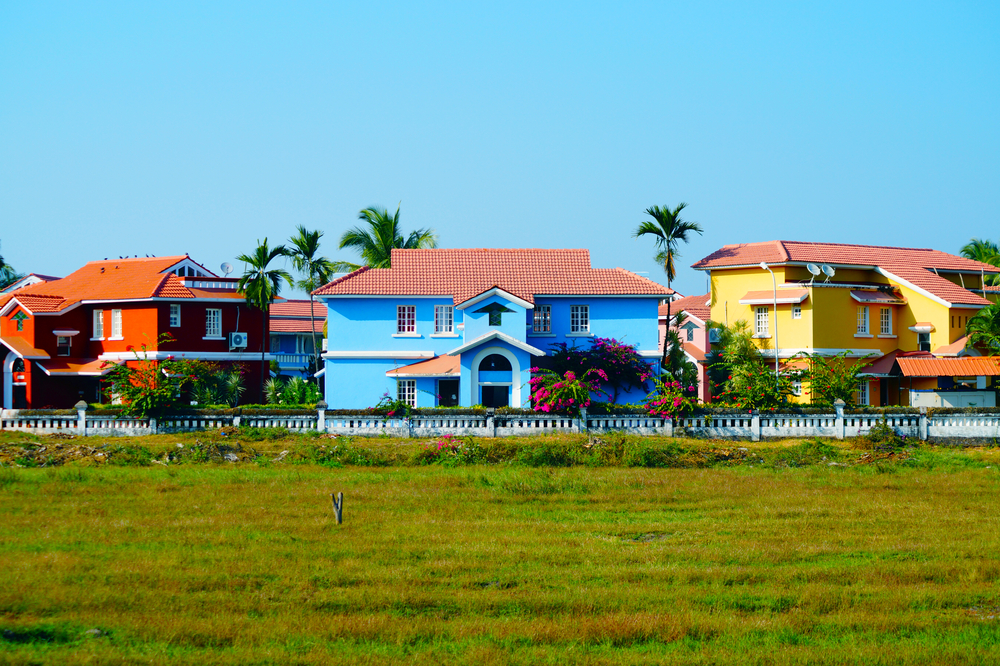 There are a lot of great places to stay near Benaulim beach that offer impeccable stay experiences:

Joecons Beach Resort and Spa:  Joecons Beach Resort and Spa is an airy resort surrounded by palm trees. This relaxed resort is a brisk 10 minutes walk from the beach and just 7km away from the Madgaon Junction Train Station. The rooms are spacious with a lot of provided amenities like TVs, spacious balconies, tea and coffee makers and most importantly, Air Conditioning. The resort has a massive pool with a bar and also has a beach shack. Other features are a spa, a fitness centre, a couple of cafes and tropical gardens.

Taj Exotica Resort and Spa: This resort is set on 23 acres of posh, luxurious Goan property. It is located just 5 km away from the Goa Chitra Museum. Most of the people who stay here say that it is the best resort in all of Goa, and at its price it probably is. Some of the villas come with a private pool. The property by itself is fantastically designed. There are plenty of beautiful open spaces and infrastructure. However, what completes the experience is the staff. Right from the housekeeping to the managers, everyone wants to go the extra mile to give you a great experience. 

Beira Mar Beach Resort: Located in the heart of Benaulim, Beira Mar provides its guests with an unforgettable experience at affordable prices. This site is actually an OYO property and hence can be found on the OYO app also. It is an excellent site with a massive pool. The resort is also very close to the beach making it ideal for all you beach bums out there. There is also a beautiful garden that is very well maintained. The housekeeping at Beira Mar is courteous and very polite. They have a 24-hour helpdesk and can also help you get in touch with tours all over Goa.

Majestic Beach Comforts: This property is actually located in Varca, just a two-minute car ride away from Benaulim. Majestic Beach Comforts is actually a cottage themed hotel. They have a refreshing and sustainable green policy. Each cottage is wood carved and promises to give you an unforgettable glimpse of the Goan way of life. Every cottage is equipped with modern amenities, and the upgraded cottages come with a beachfront view. There is a beautiful swimming pool with brand new sunbeds. The only drawback is that they have a strict no pets policy.


Things to carry to Benaulim Beach



 Sunscreen: This is a must. The Indian sun is famous for packing an intense sunburn.
 Beach Towels: For drying up once you're done having a refreshing swim in the ocean.
 Snacks: These are ideal for keeping your energy levels topped up.
 Water bottles: As with most sun-related activities, hydration is vital. Water bottles are essential.
Beach Bag: How are you going to carry all of this listed stuff otherwise?
Swimsuits: Necessary only if you plan on taking a dip in the ocean.
 Flip Flops: Ideal for the white-sanded Benaulim Beach
Sunhats: Protects the head and face.
Sunglasses: Ideal for protecting your eyes and also those candid Instagram posts.


Shacks at Benaulim Beach




Seagull Beach Shack: Seagull beach shack is one of the oldest beach shacks in Benaulim. The name of the owner is Richard, and he makes it a point to come to each table and have a conversation with all of the patrons of his shack. The seafood is good here. Just like all the shacks in Benaulim, there is a slight stray dog nuisance.
Valonias Beach Shack: This is a pleasant beach shack overlooking the Arabian Ocean. Although it is technically a beach shack, they have wooden flooring, so there's no sand in your feet while eating. The food is excellent, and the owner and waiters are pleasant. On weekends, they also have live music.
Coco's Beach Shack: Coco's Beach Shack is a great place to go to if you're looking for fantastic seafood cooking. The service is quick, generous and not too heavy on your wallet. One of the really cool things about this place is that they serve authentic Goan cuisine dishes. The owner is a very friendly person and this adds to the charm of the place.
Medical Facilities in Benaulim



Dr Correia Afonso Hospital: This is a well-established paediatric hospital in Benaulim, Goa. The doctor here has been practising medicine for several years and has tended to infants, children and adolescents alike. This medical centre is the first choice for locals and tourists. The clinic is open 24 hours a day.
Victor Hospital: Victor Hospital is a multi-speciality hospital located in Margao, just 10 minutes away from Benaulim. The hospital has state-of-the-art diagnostic facilities, and the doctors here come with years of experience.
Travellers tip before going to Benaulim Beach



Although Benaulim beach is truly a slice of heaven, there are a couple of things that tourists going there must be wary of.
Stray dogs: This has been a massive nuisance for the last couple of years and tourists are advised not to feed or pet the dogs. These stray dogs aren't vaccinated and sometimes can be ferocious.

Do not mix alcohol and water: Although there are lifeguards on-site, alcohol and the ocean are a big no.
Note for single women travellers: There have been reports of drinks being spiked at some of the other local shacks in Benaulim Beach, however luckily nothing else untoward has happened. It is advisable to go to the beach shacks in groups.